5 Blogging Tips To Earn More Money Online In 2020
5 Blogging Tips To Earn More Money Online In 2020
How to earn money online in 2020 with blogging? Here are the top 5 blogging tips to generate more traffic and blog revenue in 2020.
Build A Successful Blog In 2020 (And Make Money)
2020 is the year for you to start a blog and make money blogging.
As easy as it sounds like, I know many bloggers who had been blogging for years and not making a single cent from it.
In this article, I'll disclose the top 5 blogging tips that will help you make more money in 2020.
But before that, you might be wondering who am I and how I can help you with blogging, right?
Here's a little about me.
A Lucky Blogger from Asia
I started blogging in 2004 and it first started out as a hobby. Little did I know that blogging had opened multiple opportunities for me, including becoming a TEDx speaker, speaking gigs around the world and opportunities to make thousands of dollars on a monthly basis.
But make no mistake.
My success level is not on par with Pat Flynn or Neil Patel, but I certainly achieved something more than most of my peers.
What you will find below are my earnings that I had received via PayPal in 2019 and 2020 (first few months). I hope that the screenshots will tell you that it is possible to make money through blogging in 2020.
2019 was a great year for me. July 2019 (works done in May and June 2019) had shown me the possibilities that blogging can be really profitable (making close to $3,000 a month from a single blog). I closed strong for the year, and I can't be more thankful.
The year started with a bang! Year 2020 was slightly tougher but I'm satisfied. The economy wasn't good in many parts of the world and I was still able to generate income online through automation (blogging).
Must Read: Peek inside my blogging stack and discover 14 blogging tools I used to create a 5-figure blogging business. Get my blogging stack!
5 Blogging Tips To Seriously Make Money Through Blogging In 2020
If you are reading until here, thank you.
Now, what you will find next are the 5 must-follow blogging tips to make money in 2020.
Please. If you are serious in making money from blogging in 2020, follow these tips until 31st December 2020.
Don't forget to contact me and tell me how it goes!
The first step to make money through blogging in 2020 is to use to start a WordPress blog. The goal here is to have ultimate control on what's going on in your website.
I know many who start with free WordPress blog (WordPress.com), Wix and even Blogspot. But trust me, getting a self-hosted website is the best thing you can help yourself in making money online.
What if you don't have money to buy a blog?
Skip several coffee breaks this month and you would have more than enough to buy a domain and web hosting for a year or more.
There are many affordable option such as BlueHost. A shared hosting package comes with free domain registration and 1-click WordPress installation. The best part? It costs under $4 per month. Click here to learn more about BlueHost.
Now, don't ask me how to monetize a blog (since you had invested into buying a domain and web hosting) because the next tip will be explosive.
Is your web host really bad? Here's a quick tip on how to consider your web hosting company a bad web host.
Blogging Tip #2: Professional and Clean
One of the biggest mistakes done by bloggers is rushing into making money from blogging. If you want to start a blog and make money in 2020, you need to have the right focus—that is to create a professional layout that will make your visitors go "WOW!"
This can be achieved easily (no coding skills required) by choosing a reliable WordPress theme that fits your niche and brand. There are many free website themes that you can download from the WordPress repository (here), so you don't have to spend money!
Want to be different from the rest? You can't go wrong with either one of these:
Blogging Tip #3: Think Traffic Generation
Now that you have your WordPress website setup and running, it is time to think about traffic generation. You make money from blogging only when your website generates traffic.
Regardless you like it or not, you need SEO. The right SEO skills will drive free traffic to your blog under 60 days or less.
Follow these steps to find for quick blog post ideas that will guarantee you rank on search engines:
Blogging Tip #4: Interactive Content Always Win
Bloggers make money from their blog when the content is great. Great content doesn't consist of a wall of text. Instead, great content consists of well position affirmation words, powerful words that drive emotion and media (graphic and videos) that has psychological effects.
In other words, interactive content is not boring content.
How do you create interactive content on your blog and generate more money?
You need to learn the power of psychology (in some ways) that everything that happen on the blog will result in the visitors taking action—either to continue reading (that's your goal) or to exit the page.
Here are some tips to make more money through interactive content:
BONUS: Do you know that these blogging tools allow you to create global setting such as standardizing the fonts type, size and colour? These are very important when creating a brand for your blog.
Blogging Tip #5: Leverage Every Possibility In Make Money Blogging
What had I learn from blogging in the past 16 years?
There are more than one way to make money from blogging. Some of the popular options are:
Banner advertising
Sponsored posts
The best blogging tip I can offer you is to focus on everything that allows you to make money from blogging.
If you are just starting a blog, it might take you around 3 to 12 months to determine the best monetization method that fits your blogging style. The reason is because there is no two blogs that are the same.
New bloggers should avoid tunnel vision and focus in building more revenue streams to avoid missing out in important revenue generation opportunities for your blogs.
Summary: Blogging Tips To Make Money Online
If you had reached here, give yourself a nice pat on the back. I know I can be long-winded from time to time and I appreciate you read until here!
These are the top 5 blogging tips that I had learn the hard way (and thankfully discovered) in the past 16 years of building blogs.
It doesn't matter if you are in Malaysia or in the United States. There are always opportunities for bloggers LIKE you to make a decent income from blogging.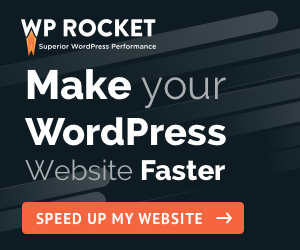 Young at heart and a deep passion for entrepreneurial success, Reginald is devoted to share everything he had learned about online marketing with the public. Follow him for more awesome postings.
Build An Email List (Faster)