10 Best Ways To Drive Traffic To Your Blog
A beautiful blog without traffic means nothing to website owners. It makes all the sense for everyone in the constant lookout for ways to drive traffic to blogs.
Today's article is all about taking the right steps to increase organic traffic to your website. If you have just start a blog, this is an excellent
IMPORTANT
These are the exact steps I took to drive organic traffic to my blog. These strategies are highly effective and I recommend you to try it as soon as possible. If done right, you will be able to increase traffic to blog.


Want awesome blog designs?
I use WP Astra and Elementor to build this blog from ground up—without coding skills.
Learn More

Publish More Content To Drive Blog Traffic
This is not bullshit. It's real—and it's really effective if you want to drive traffic to your blog in the next 3 months.
Content freshness as discussed by Search Engine Journal, is a powerful method to inform (indirectly) to Google that your website is active.
In the Caffeine update some time back, content freshness is highly discussed in the topic. Here are some important takeaways you need to know.
Constantly publishing new content is vital
Updating old content with latest information, images and other relevant media are highly effective
Updating content without telling Google is NOT effective
There is always a chance that you will not bump in ranking (even after updating)
Getting 'Dry' On Content Ideas?
I use KWFinder to discover popular search queries and long tail keywords for idea generation.
Try Now

Creating fresh content every day, week or month is important as it will send 'good' signals to search engines—telling them that your blog is very active.
Plus, your readers will love it too!
Drive Traffic Using Social Media
Everyone has social media account (more than one) and I'm sure you check your social media account feed at least once an hour!
So, how do you generate traffic using social media?
Here are two awesome ways to get started.
Engaging Content
Craft well-thought content to get heads turning
Publish on Facebook pages, Groups and personal account
Focus in creating meaningful content instead of content for clicks
Time your publication to ensure maximum reach
Paid Advertisement
Highly effective and fast results
Use landing pages to collect emails and other form of data
Install pixels for remarketing (future usage)
Target audience based on interest and demographic (be specific)
Budget is required for this strategy
Nearly every professional blogger uses social media marketing to reach a wide range of audience.
Here's a short video of Neil Patel on how to generate traffic to your blog using social media.
https://www.youtube.com/watch?v=hfRzMSCw6II&t=6s
Traffic Generation Using Email Marketing
One of the most asked question is this—is email marketing still effective today?
The answer is YES.
Email marketing allows you to build an audience on your own ground. Instead of using other platforms such as Facebook, Twitter, Medium and others, you are bound on your own rules.
There is absolutely no one who is going to stop you (in terms of marketing) especially when you are building an email list.
In order to deliver emails, you need to use an email service provider who you can trust. These are the guys who will ensure your emails get delivered timely and correctly. After all, emails landed in the spam/junk box are useless (no matter how good the email is crafted).
My solution to all my email marketing needs is AWeber (click here to get free 30 days trial).
Launch Your First Email Marketing Now
AWeber helped me launch my first email campaign under 30 minutes. I'm sure AWeber can do wonders for you too.
Try AWeber for FREE

Email marketing is not dead but a highly effective tool to drive blog traffic in just a few clicks. It's never too late to launch your first email list.

Reginald Chan

Tweet

Write Irresistible Headlines
What does irresistible headlines means to you?
For me, it means free blog traffic. Using well-crafted headlines will encourage clicks, and this is very effective when you are planning to beat the competitors ranking higher than you.
So, how do you create amazing blog headings to drive more traffic to your blog?
Follow these simple steps.
Step 1: Use Google Suggested Search
Let's take the example of "write irresistible headlines" as the primary search. Before hitting the "Enter" key, Google will list down some relevant keywords that are highly searchable.
IMPORTANT: These are keywords that are searched by others around the world. By using the exact (or similar) keywords, you are going to get better click-through-rates.
Keep in mind that you can decide to ignore the keywords completely, or use them as clickbait (sorry for the choice of word).
Step 2: Google Related Searches
If you ever run out of ideas, Google Related Searches are awesome topics and title generators for you.
Similar to the previous one, these are searches used by others to search for similar keywords.
Step 3: Adding Powerful Words
The usage of powerful words is going to drive traffic to your blog. In other words, these purposely/specifically chosen words are used to create interest and other psychological effect to get readers to click on your article.
Not sure how it is done? Here's a great video by Ahrefs (which I recommend you to watch until the end).
https://www.youtube.com/watch?v=jqEoZsIOrYw
If you spend two hours writing a blog post, you better spend another two hours creating the most effective blog title.
Drive Traffic To Blogs Using SEO
Search Engine Optimization or SEO in short, this is one of the most debated question asked by many bloggers.
If you want to become a professional blogger (and make money through blogging), you need to know SEO—at least the very basic.
As you can see above, SEO is divided into several parts. All of these are required (yes, REQUIRED) if you want to start ranking well on search engine result pages (SERP).
Want to drive more traffic to your blog? Pay attention to these.
The structure of your website shows Google which pages of your site are most important. This means you can influence which articles will rank highest in the search engines with your site's structure.
An SEO analysis can help you make strategic decisions to improve your site's ranking in search engine results pages. You can utilize SEO analysis results to help you rank higher, expand your reach, and drive traffic to your website
Content SEO refers to creating content that helps your web pages to rank high in the search engines. … Content SEO is important because search engines, such as Google, read your website, so the words you use on your site determine whether or not your site will rank in their results pages.
Backlink is a link one website gets from another website. Backlinks make a huge impact on a website's prominence in search engine results. This is why they are considered very useful for improving a website's SEO ranking. Search engines calculate rankings using multiple factors to display search results.
Your SEO keywords are the keywords and phrases in your web content that make it possible for people to find your site via search engines. A website that is well optimized for search engines "speaks the same language" as its potential visitor base with keywords for SEO that help connect searchers to your site.
Social media SEO refers to how social media activities can boost your website's organic traffic through search engines. It's a topic that never gets old. The reason being simple: social media is important for SEO in more than one way. It not only makes your SEO activities effective but also lucrative.
Rankings in SEO refers to a website's position in the search engine results page. There are various ranking factors that influence whether a website appears higher on the SERP based on the content relevance to the search term, or the quality of backlinks pointing to the page.
Search engine optimization is the process of increasing the quality and quantity of website traffic by increasing the visibility of a website or a web page to users of a web search engine. SEO refers to the improvement of unpaid results and excludes direct traffic/visitors and the purchase of paid placement.
Comment On Blogs
Do you know that commenting on other blogs is a great way to drive traffic to your own blog?
Bloggers particularly are very engaging—and they will often return a comment 'favor' once you had left a comment on their blogs.
IMPORTANT
Commenting is a tedious process and shouldn't be taken lightly. It is always recommended to leave long and insightful comment to build credibility to yourself.

Drive Traffic To Blog Using Quora
If you are not using Quora to build a strong following, then you are not getting any closer to become a professional blogger.
One of my old buddies, Ryan Biddulph from BloggingFromParadise.com is a constantly publisher on Quora. Take a look at his profile here.
If you click on the image, you will notice that he has over 415.3k content views this month itself.
That's massive and can you imagine how much free traffic he gets from Quora on a monthly basis?
Quora is a great source of traffic only if you do it right. 
You can't just leave a link and hope others will click on it. You need to spend time in creating great content—followed by building strong foundations to build your fame on Quora.
It is not easy and it is extremely tedious job. However, do it for long enough and you will be able to generate free traffic to your blog.
Generate Free Traffic From Flipboard
For starters, I use Flipboard some years back by accident. I had a few magazines on Flipboard and I thought it was cool to repurpose my blog posts on some of these magazines.
I ended up opening the flood gate to massive traffic (free traffic, mind you) thanks to Flipboard.
I did some research and I realized that Flipboard is used by quite a few professional bloggers including Harsh Agrawal from ShoutMeLoud.com. He even wrote a detailed Flipboard tutorial right here.
Get onboard with Flipboard
Join me right now on Flipboard and get ready to generate free blog traffic!
I Want Free Blog Traffic

Guest Posting
If you're in the market for targeted traffic and powerful backlinks, guest posting should be at the forefront of your mind. More importantly, guest posting is also an excellent way to generate more traffic back to your blog.
If you have not done any guest posting (or not sure how to start), I'm happy to share that interviewing experts and guest posting are two of the best techniques to gain traffic when you don't have an audience.
Most bloggers and website owners are keen of having great guest posts that are detailed/comprehensive and highly engaging.
Plus, guest posting is also a great way to make money from blogging too!
Did you know that you can own blog or vlog about the team for the sports you like?

Here's great tutorial on guest posting (credits to Jeff Bullas)

Drive Traffic To Blog With Contests
Organizing a contest to drive traffic back to your blog is not the world's most fun thing to do—but it is certainly very effective and creative.
There are many forms of contests and you can work with companies within your niche to host the prices. In return for their support, you can share the list of email addresses of the participants (please disclose this early in the contest) and even share mailing lists.
When done right, you will be able to grow your email list and at the same time, get more traffic back to your blog.
Summary: What is the most effective way to drive traffic to blogs?
There is no specific answer to this as it depends heavily on your niche, industry you are in and of course, your target audience.
If I would to choose, I would definitely go for SEO as I'm very comfortable using it for all my blogs (and I have the expertise for that too).
About Reginald
Young at heart and a deep passion for entrepreneurial success, Reginald is devoted to share everything he had learned about online marketing with the public. Follow him for more awesome postings.
Recent Posts
Build An Email List (Faster)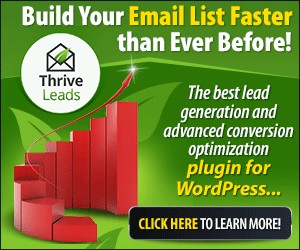 Follow Me
Grow With Confidence
Connect
About
Start Here
Top Picks
Copyright © Reginald Chan | All rights reserved