5 Tips To Make Money Online During Covid-19
5 Tips To Make Money Online During Covid-19
What can you do to earn money during Covid-19? Here are 5 tips you should know to make money online during Covid-19 lockdown.
Traffic Increasing But Earnings Decreasing
Sounds familiar? If you are a blogger, you know exactly what I mean. With the Covid-19 pandemic, people are focused to stay at home and they are using the Internet non stop. While this is helping you to increase your blog traffic, it is certainly not helping you to make additional income. The reason is simply because people are trying to save money and prepare for the worst.
Here are some of the best tips to make money online during Covid-19.
Simple Steps To Increase Blog Earnings And Make Money Online
Just like many other blogs, my primary blogs are also hit with the lower than expected affiliate marketing earnings. It made me think how and what I should do to increase my blog earnings.
Carry on reading to discover the 5 steps I took to make money online during Covid-19.
One of the best ways to increase your chance of making money online is by creating trust. With the Covid-19 pandemic around the world, people have access to more information than ever before.
The only thing that differentiate you and your competitors is that you are building trust.
How to build trust and make money?
What does it comes to your mind when we talk about sales funnel? It's probably sales, sales and more sales, right?
In this case, you should still build a sales funnel—but without the hard selling.
Instead, use the funnel to drive traffic and build an audience that will trust your words.
This case, you will be able to build a following (and make money down the road after Covid-19).
There are many sales funnel software in the market with ClickFunnels being the most expensive one. If you are trying to keep a low budget, ConvertKit is an excellent option for you to start building an email funnel. Free demo.
There is no better time to build an email list than now. Here's one of the biggest mistakes done by many bloggers when it comes to email marketing.
This quote is taken from my free masterclass where I teach bloggers and Internet Marketers the exact steps I took to go from $0 to $100,000+ in 2019. It's free to join and there's absolutely ZERO upsell. Reserve your spot here.
Here's the exact automation and email sequences I used for my blogs.
I use ConvertKit for my email responders and I recommend you to do the same too—if you are selling courses online.
Does your blog has more than 1,000 visits in a month? If the answer is "yes", you should consider signing up for Ezoic.
Ezoic is a 3rd party Adsense publisher that helps website owners to make more money online with Adsense. Instead of optimizing each page for Adsense, Ezoic helps to do real-time optimization to ensure that you stand the highest chance in earning money from Google Adsense.
While Covid-19 had created economy downfall at an unprecedented level, it had failed to stop content from gaining momentum. Website owners and digital marketing agencies are constantly seeking freelancers to perform content outreach or guest posting.
And if you have a website and want to earn some quick income, having sponsored content from time to time is a good thing—to earn quick bucks.
A sponsored content could earn you from $30 to $200, depending on your website age, traffic count and several other factors.
What are you doing to Make Money During Covid-19?
Have a trick or tricks to make money online during Covid-19? Leave a comment below and share with me!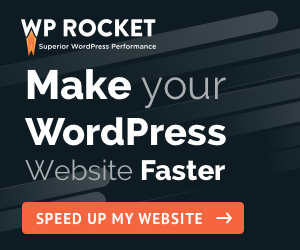 Young at heart and a deep passion for entrepreneurial success, Reginald is devoted to share everything he had learned about online marketing with the public. Follow him for more awesome postings.
Build An Email List (Faster)