Are you struggling to choose a name for your blog?
I had been there myself—I wanted to start a blog, and I created a long list of blog name ideas just to realized that I can't come up with a good blog name. At least, a blog name that I can accept.
Here's the cold hard fact: Naming a blog is challenging.
In order for you to choose a blog name at the end of this article, I decided that it is best to create two parts in this guide.
The first part is a simple but highly checklist of things to consider and questions to ask yourself. The goal here is to get you to put on your thinking cap—the blog name is more than just a name. The blog name ideas should come from things that you are passionate about and carries some weight in your blog branding.
The second part is a list of tips and blog name generator tools to help you. I know some calls this the methods and inspiration section but for me, it is more as a guideline. These guidelines could lead to some awesome and unexpected blog name ideas.
This guide is excellent for bloggers who are planning to start a blog. Regardless the type of blog you want to start, I'm devoted to help you with getting the right name for your blog. Always remember that a choosing a blog name is an important step—because it will effect how you can drive traffic to your blog.
Here's a quick video on what to expect from this blog post today.
https://www.youtube.com/watch?v=03U_Sca1LF4
Part 1 – Things to consider / Questions to ask yourself
Anyone can choose a blog name and start one under $10. What differentiate you and your competitors is the ability to launch and maintain a successful blog.
Step 1: What would be the ideal topic for your blog?
Most of the time, we are confident that we know what we want to blog about. At least, we thought so.
Successful blogging is more than just "I thought I like" and "I think I like". You got to love the topic and be super passionate about it. This allows you to have a competitive edge.
Allow me to give you an example. Through experience, I had created thousands of WordPress blogs—some which are generating thousands of traffic a day and some which are not doing that well. Amazingly, the blogs that are generating massive amount of traffic are the ones with the topics that I'm really passionate about.
The blogging materials you produce are always better in quality when you have a passion in them.
The ideal topic for your blog is always the one that you are super happy to discuss and learn further. It can range from health, nutrients, relationship, business, blogging (yes, wink wink), make money blogging, website development, social media marketing etc. The sky is practically your only limit when it comes to choosing a blog topic (and choosing a blog name).
If you've already decided on your niche, then the answer to question one should be straightforward. If you're still undecided then now is the time to answer the question.
My wife used to say this, "Think about it logically."
Here's my honest take. If you spend hours choosing a name for your blog and then decide to blog about something unrelated, you'll have wasted your time. For instance, you decide to go for an awesome blog name, 'Genius Photography' and then choose the gaming niche.
Of course, if you decide on a non-specific name or use your own name, then you'll have more room for maneuver.
But, I'd still recommend choosing your niche first as it's a valid exercise. 
Step 2: Who is your target audience?
Do you know that choosing a cool blog name involves heavily in understand your target audience?
I recommend you to take a look at these perspectives. 
Let's say you started a blog. What type of audience will get the most value out of your content? What name/tone of voice would best resonate with these highly targeted blog audience?
Here are some ideas to help you get started (and put on your thinking cap in searching for the best blog name).
WPBeginner.com has an audience which are passionately interested in WordPress related matters.
On the other hand, the SmartPassiveincome.com focuses in helping beginners with launching their online business and generating additional income streams.
The trick in finding the best blog names?
Having a firm understanding of your target audience will help you choose a suitable blog name.
Step 3: What is the tone/voice of your blog going to be like?
The next question actually follows on from your target audience. The two examples above, WPBeginner offers an easy to understand, guiding and soft tone that is suited for beginners.
The Smart Passive Income offers very casual conversational tone because they provide trending online business tips using blog posts, podcasts and videos.
If you are in the technology niche, it is best to combine fun and professionalism in your writing. Here's a good example by SoyaCincau.com.
Step 4: Will you be building your brand around your blog name?
No matter you are selling a product or service, your blog name is an excellent way to build and promote your brand. 
For example, Pinch of Yum is a food blog with hundreds of simple and tasty recipes. It also provides resources for other food bloggers including photography and monetization tips:
If you had followed my affiliate marketing course (which you can sign up here at no cost), one of the most important thing that I had discuss is building your brand name. Building a strong brand name will create some level of credibility for you and you blog.
Step 5: Does the blog name read OK when it's in a domain URL format?
Listen to me. You really do not want to be caught in this one. 
A cool blog name could easily backfire—when you join up separate words and inadvertently create the wrong words.
BoredPanda.com had shared a long list of worst blog names you can ever imagine and here is one sample for you.
You can see the logo uses two colors to separate the words, but when you look at the domain in plain text, it becomes embarrassing.
Make sure you type your intended blog name into a domain name format and check. It's also worth getting somebody else to review your idea because it's easy to become word blind.
Step 6: What happens if you change or vary your niche?
When we start a blog, we always focus on a niche. But here's the thing.
Things change.
Sometimes you'll end up switching or varying your original idea.
Lucky for you, it is okay. Yes, like seriously okay.
When I first started ReginaldChan.net, I wanted to make it the best blog for bloggers. I ended up diversifying to SEO, freelancing and WordPress as sub-niches. little did I know this little action of mine had (indirectly) help me to generate over 6,000 visitors each day to this blog.
But one of the things you'll need to consider at that point is whether your blog name and brand are right.
Here are some guidelines for you to get started with.
Does your blog name resonates with your new niche?
How much diversification you can afford for your blog?
Are you able to perform internal backlinks from one category to another?
If you are a beginner in blogging and finding ways to choose a blog name, the above could be difficult questions to consider … simply because we don't know what's going to happen in the future.
An important point to take note is this: you should consider to choose a more open-ended, generic blog name.
Always remember that it's not the end of the world if you don't. You can still change. But you might lose momentum in the process.
Don't worry, these 'momentum' can be gained back with the right strategies.
Step 7: Is it easy to say or spell?
One of the important criteria when choosing a blog name is to consider the spelling part.
Is the blog name easy to pronounce?
Is the blog name easy to spell?
Getting this part right is crucial. Sometimes a blog name looks great on paper, but when you say it out loud, there's ambiguity.
Here's a real life story of mine.
Some years back, I had a blog name called eStudioWerks.com. It sounded great and I knew I was on to something. That was until I had to reach out to my web host support for some help. They asked me to confirm if I meant eStudioWorks.com. You see, "werks" and "works" sounded alike and that could be an issue for you in branding in the future. You are definitely going to confuse your readers!
Need another cool blog name example?
Photo sharing site 'Flickr' also had similar problems because people naturally typed 'Flicker'. They ended up buying both domains and setting up a permanent redirect, so they didn't lose business. Try typing 'flicker.com' into the URL bar:
And you'll get directed to 'flickr.com' instead:
The moral of the story for choosing a blog name is simple: Trying to be clever with words doesn't always work out best.
Part 2: Methods / Inspiration
The second part in choosing a blog name is through using the right methods. Most of the time, we choose a blog name based on inspiration or our blogging heroes.
For instance, I look highly at Pat Flynn from Smart Passive Income. I ended up purchasing the domain name, Smart Internet Lifestyle to be like him!
The purpose of this part of choosing a blog name is to remove the guessing game. Here are ten tools and methods to help you choose the best blog name.
Method 1: Self-named blog names
Typically, there are many ways to choose a blog name and to be honest, there could hundreds of them. This specific blog naming formula is my favorite.
Self-named blog names.
Ladies and gentlemen, this is by far the most popular blog name generator for bloggers. Here are some of the most powerful self-named blog names in the market today.
And of course, my own beloved blog name, ReginaldChan.net. 
You see, having a self-named blog is pretty awesome. For starters, you are branding yourself. Your name is always the most important thing in life—and you want to make the most out of it.
Self-named blogs are best when you are creating a brand for yourself. Some blogging niches such as self-development, coaching, public speaking and consulting are best with self-named blogs.
As this point of writing, I know that there are many words around that the disadvantages of using a self-named blog.
To be honest, it is not much different compared to a unique blog name. Depending on the name and blogging niche you are in, the challenges faced for branding your new blog name is rather similar.
Therefore, if you are comfortable with a self-named blog name, I recommend you to proceed with it. Don't let the naysayers turn you down!
Method 2: Blog name that resonates
This is one of the most common methods in choosing a blog name.
blog name = [topic or audience group] + [end goal or transformation]
If this is something you are interested in, here are two more examples that you can use as guidance.
iPhone Photography School = [iPhone owners] + [lessons on how to take better photos with your iPhone]
Photography Life = [photographers (all levels)] + [guides on landscape, wildlife, and portrait photography]
Sometimes you can flip the formula around:
blog name = [end goal or transformation] + [topic or audience group] 
Expert Photography = [become an expert at photography] + [beginner photographers]
Do you know that this is an awesome method to choose a blog name? Some years back, I came across a blog name, SocialMediaRush.com and ended up buying the domain. 11 months later, I sold that domain for around $500. Pretty good ROI if you ask me!
I recommend you to get started by drafting all the generic keywords (1 to 2 words long) and add some variables either in the front or back of the keyword. You will be surprised on the blog names you can create from scratch.
Method 3: Create a Portmanteau
No, we are not talking about travelling bags but more on creating unique blog names.
In short, a portmanteau is a word that blends the sounds and combines the meanings of two others.
For example:
'podcast'is a combination of the words iPod and broadcast
'brunch' comes from breakfast and lunch
You can combine two words to create a new word, especially two words that speak about what you'll help your audience with, or key brand values.
A great example to this is CopyBlogger.com, where it combines the word "copy" with "blogger."
The usage of portmanteaus allows you to create very unique blog names that are often times still available (.com domain).
This method of choosing a blog name allows you to save money in purchasing expensive, premium domains and at the same time, owning a unique blog name.
Here is a long list of portmanteaus for more inspiration and you can refer to WordUnscrambler.net for more blog name ideas too.
Method 4: Blog name generators
I love using blog name generators to choose a blog name and the reason behind this is simple. You don't have to crack your brain to think of the next premium blog name.
I, for one, is not really good in coming up with blog names. That's why I opt for self-named blog instead.
When it comes to blog names generators, there are many that you can choose from (thanks to Google). The advantages using blog name generators are as follow:
Free to use
Multiple variations
Ability to check domain availability in bulk
Fast results
Low learning curve (easy to use)
Offers related and similar blog names
Carry on reading to discover the best and free blog names generators today.
If you want to generate a list of snappy, funny and original names for your blog or website, you got to check Satori Studio out.
Unlike other blog name generator tool, this tool is easy to use (user-friendly), results are more structured and the blog name ideas are often from available .com domains, which is a must for any modern blog.
If you are not sure what to call a blog, this free blog name generator could be a life safer!
What is Panabee?
Panabee is a simple way to search for company names, domain names, and app names.
If you are starting a blog, you got to use Panabee because it is super intuitive to search for new domain name.
You enter a couple of words, e.g. 'blog tips', and Panabee generates lots of suggestions derived from phonemes, syllables, abbreviations, suffixes, prefixes, and popular domain trends:
There's also lists of related terms for each word, plus availability checks on domains, app name, and social media profiles:
Wordoid.com
Wordoids are made-up words.
They look nice and feel great. They are good for naming things.
The tool has some input parameters on the left-hand side where you select:
Language – Select one language to get wordoids constructed according to the rules of that language. Select two or more to blend the tastes of several languages.
Quality – Defines how wordoids look, sound and feel. The higher it is, the more they resemble the natural words of the selected languages.
Pattern – Wordoids may begin with, end with or contain a short fragment. Enter something, or leave the field empty to create completely random wordoids.
Length – Set the maximum length of the wordoids. Short wordoids tend to look better than long ones.
Domain – Choose whether to show or hide wordoids with both .com and .net domain names unavailable.
Here are some suggestions for 'high-quality wordoids in English, that contain "blogging" and are no more than 10 letters long':
The only funny thing about Wordoid is that it does generate strange blog names.
Method 6: Choose a blog name using Thesaurus
As a writer and blogger, a thesaurus is one of my most-used tools. But it can also be a source of inspiration when you're trying to come up with your blog name.
Thesaurus is a great tool when it comes to finding synonyms (when choosing a blog name).
Synonyms are those words that have a similar meaning to your keyword. For starters, the word 'tutorial' has many different meanings depending on the context in which it's used:
Clicking on any of the relevant terms will open up more options and other synonyms.
This is what happens when I click on "academic":
In short, using a thesaurus is a great way to generate blog name ideas (and without paying a single cent for it).
Method 7: Using alliteration to generate blog name ideas
Alliteration means the occurrence of the same letter or sound at the beginning of adjacent or closely connected words.
Here are two examples to give you an idea:
One of the most satisfying things about alliterations is the natural rhythm they bring to your brand name.
Out of ideas when choosing a blog name? Use the thesaurus to find more related keywords!
Method 8: Abbreviations
Wait, what is abbreviations?
An abbreviation can often turn out to be better in the long run than the full-length version of a brand name. Take International Business Machines for example. That's quite long-winded, and with so many letters there's a high chance it could get misspelled or mistyped. But IBM is more snappy and memorable.
Three-letter abbreviations seem to do particularly well:
BMW – Bayerische Motoren Werkein German, or Bavarian Motor Works in English
RAC – Royal Automobile Club
PWC – Price Waterhouse Coopers
Method 9: Unrelated words (bold blog names)
If you are searching for the best blog names, you should let your imagination go wild. In other words, there is absolutely no issue using unrelated words to create a cool blog name.
Want a catchy blog name? Using unrelated words for your blog name to be different from the rest.
Here's a sample of catchy blog names.
If you think that your blog name doesn't sounds good, think again.
Here's a billion dollar tech company that uses a fruit name:
Method 10: Blog name is another language
If you're struggling to find a unique name in your language, then consider trying a different one. Or combine words from different languages.
I am always searching for the best blog names that I could buy and keep them in the inventory. To be honest, it is really hard to find unique ones as those will go off the selling list like hot cakes.
The solution? Searching for another language!
I'm living in Asia and being an Asian, I am exposed to multiple languages since childhood time. I always love spy movies and sadly, spy.com is taken. Now, what happens when I convert the word "spy" into Malay language? It is now "pengintip" and I was lucky to discover that pengintip.com is available (and of course, I purchased it).
The moral of the story is simple. If you can't find a blog name in English, consider searching in another form of language. If you don't speak multiple languages, consider using Google Translate to do the translation for you.
You might just get lucky!
Method 11: Focus on your competitors
I know, focusing on your competitors may not be the best thing you can do when it comes to searching for a blog name … but sometimes it can be enough to give you a moment of inspiration. Personally, I love to consider it the "Ah-ha moment."
The concept here is real simple—your competitors would give you an idea of the blog name.
For example, if you are into the search engine optimization (SEO) niche, you might want to consider these as your competitors:
Search Engine Journal
Search Engine Round Table
Search Engine Land
Search Engine Watch
As you can see, all of these starts with "Search Engine". Thus, you might want to do the same too.
Method 12: Old school—pen and paper
Calling all old souls out there. If you want to find the best blog name, this is a great way to do so.
By using a pen and paper, it helps you to visualize the topics and possible blog names. To start, here's what you need to do.
Divide the paper into two parts
On the left side of the paper, write down all the general keywords you can come up with (try to stick as close as your niche as possible)
On the right side of the paper, write down all the adjectives and random words you can think of
Pick one name on the left and on the left, and combine them
Mix and match until you find one that you are happy with
You can take this one step further and invite friends and family to a brainstorming session. Everyone has a different perspective, and you're sure to end up with ideas you hadn't considered.
Method 13: Expired domains
Are you looking for hidden gems? I bet you do.
Expired domains is one of my go-to tools to choose a blog name. There are two ways you can use expired domains to find a blog name:
Using expired domains as idea generators to unique blog names
Purchase expired domains with unique blog names
How to use expired domains to choose a blog name? Follow these exact steps:
Head over to ExpiredDomains.net
Register for a free account
Head over to Deleted .com
Select Show Filter
Tick no Numbers
Tick no Hyphens
Tick no Adult Names
Choose length (I recommend up to 10)
Directory Word Domains (choose English or any language of your choice)
Tick only new last 12 hours (or you can go for 24 hours)
Tick only available Domains
Domain per page (set to 200)
Click Apply Filter
Now, what do you get from the above setting?
You will get list of super targeted, fresh and highly relevant expired domains. You can now decide to either buy them (if they are available) or get a blog name similar to them. 
Here's how it looks like.
I recommend going through the expired blog name lists with .com and .net at least once a day. You will never know when you hit the jackpot!
Method 14: Heading to the bookstore
Wait a minute. What?!
Yes, bookstore. I love bookstores because it gives me a nice range of ideas. Regardless it is blog post ideas or choosing a blog name, running through the books in the shelf is a great way to generate blog names for free.
Here's how it is done (I recommend you to try this as soon as possible):
Make sure you have a notepad or a note-taking app installed on your phone (I use Evernote by the way)
Head over to the best sellers section
Jot down a list of titles that interest you the most (they can even be single word)
Work the titles in your brain or at home
Come up with some awesome blog names
When it comes to choosing a blog name, you want to choose a blog name that is popular and attracts others. Lucky for you, most authors would spend days crafting the best book titles. Therefore, use this book titles to your advantage and try to incorporate relevant ones into your blog name.
You may even want to search for relevant blog names using free blog name generators.
Method 15: Avoid brand names and trademarks
I made this mistake early on in my blogging career—and I certainly hope you don't do the same too when choosing a blog name.
I purchased WordPressProfs.com and realized that I had infringed the word "WordPress."
When you choose a blog name, make sure you avoid going for big names as it will bite you in the ass down the road.
Method 16: Avoid using numbers or special characters
Having a cool blog name is not about having special characters in it. This could be one of the biggest mistakes ever!
You should focus choosing a blog name that is easy to remember and don't take a long time to 'figure that out.'
In other words, blog names that is easy to typed out will always be the best option.
Summary: Choosing A Blog Name
There are many ways you can choose a blog name. Whether you are searching for a cool blog name, a good blog name or a unique blog name, the above 16 steps will definitely help you out.
Like this post? Don't forget to share with your friends.
Facebook
Twitter
Tumblr
Pinterest
About Reginald
Young at heart and a deep passion for entrepreneurial success, Reginald is devoted to share everything he had learned about online marketing with the public. Follow him for more awesome postings.
Recent Posts
Follow Me
Build An Email List (Faster)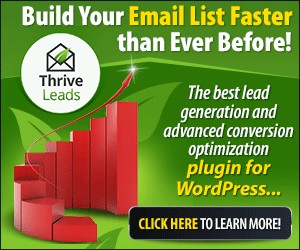 Grow With Confidence
Connect
About
Start Here
Top Picks
Copyright © Reginald Chan | All rights reserved