Best ClickFunnels Alternatives 2020 (That Are Cheaper, Better & More Powerful)
Best ClickFunnels Alternatives 2020 (That Are Cheaper, Better & More Powerful)
What are the best ClickFunnels alternatives? Here are the top 5 alternatives for ClickFunnels that are cheaper, easier to use, beginner-friendly and more powerful.
What Is the best ClickFunnels alternative?
ClickFunnels is one of the best sales funnel builder software for marketers (you can read my ClickFunnels review here). But, ClickFunnels is not built for everyone. As a matter of fact, only a handful of marketers find Click Funnels to be really useful they are always finding for the best ClickFunnels alternatives.
In this post, I'll share with you some of my favorite ClickFunnels alternatives.
Is Click Funnels Worth The Money?
Paying for $97 or $297 is not an easy thing to consider, especially when you are in the startup business. Internet Marketers are mainly living from paycheck to paycheck (if they are not, they will just buy ClickFunnels without thinking twice)!
Spending a large sum of money is not wise. Let me give you an example.
I live in Malaysia and the conversion rate from US Dollars to Malaysian Ringgit is 4.2 (4.1 at times). 
Most of my peers think that I'm crazy to spend $297 ($297 x 4.2 = RM1,248) each month on ClickFunnels alone.
Afterall, ClickFunnels isn't a full email marketing solution either (I explain more on this in this Click Funnels post).
So, why am I still using Click Funnels when there are other software in the market?
It's hard to move from one funnel to another. There are just too many moving parts. Plus, I had used Click Funnels for a long time that I'm used to it. It serves me well... simply because I know how to use it properly (no pun intended).
You see, I am a strong advocate to Click Funnels—but I strongly believe in ease of use.
ClickFunnels is a great tool but it has one hell of a learning curve. Sure, you can build a sales funnels in just a few clicks, but how about the conversion part?
Summary: Click Funnels is best when you know exactly how to use it. Period.
Why Go For Click Funnel Alternatives?
The very first reason is because Click Funnels is not entirely straightforward. There are many moving parts (to be on the fair side, other software has this issue too) and setting up a working funnel takes more than several days (or hours if you are expert enough).
ClickFunnels Platinum for example comes with sales funnel builder, email automation and affiliate marketing software. Now, that's three different parts to merge into one, in a very short time.  And above all, ClickFunnels Platinum costs $297 per month!
On the other hand, ClickFunnels Basic plan is a very much smaller plan that offers stripped-down features at a lower cost of only $97 per month.
If you are running a fast moving business and cannot afford to 'wait', finding for ClickFunnels alternatives is just about right.
What Are The Best ClickFunnels Alternatives?
I had tested quite a few and here are my top favorites:
There is no doubt that LeadPages stay ahead of the pack, when it comes to finding the best alternatives to ClickFunnels.
LeadPages is a landing page builder and you can use it to funnel your visitors (before turning them into hot leads).
LeadPages vs ClickFunnels.
As a summary, LeadPages is best when you have budget constraints, only require landing page/sales funnels and a straightforward system that doesn't confuses newbies.
With the pricing of $25 per month, there is no doubt LeadPages is one of the most popular alternatives for ClickFunnels.
Thrive Themes is definitely one of the heavy-hitters for Click Funnels. For starters, they are one of the top WordPress builder and plugin tools in the market. When you use Thrive Themes, you have an array of over 9 WordPress plugins to do more than what being offered by ClickFunnels.
I had used Thrive Themes way before Click Funnels and if you are looking for a good ClickFunnels alternative, Thrive Themes is your call.
Thrive Themes vs ClickFunnels.
If you are looking for a good alternative to ClickFunnels, there is no doubt that Thrive Themes is not only cheaper, but more efficient in ensuring you are generating leads 24/7.
The third alternative to ClickFunnels is GetResponse. GetResponse is more than an email marketing solution. It is an all-in-one CRM for marketers (yes, more than what ClickFunnels is offering).
Let's take a look at GetResponse, shall we?
GetResponse vs ClickFunnels.
Now, let's compare and decide. Based on the above stats, GetResponse certainly offers a nice punch (or punches) as a full service competitor to ClickFunnels.
Not only GetResponse is cheaper, it offers way more than ClickFunnels (full scale email marketing service) with automation!
If you can't decide on the best ClickFunnels alternatives, try GetResponse and decide for yourself. 
P.S. You'll be surprised!
Last but not least, ConvertKit is my favorite alternative to ClickFunnels. 
But wait.
ConvertKit is NOT a sales funnel builder. However, it is by far one of the best email marketing automation system in the planet.
I personally use ConvertKit for all my email marketing campaigns (sorry, ClickFunnels). When you sign up for my Zero to 6-Figures free masterclass, you will see that the emails are delivered from ConvertKit.
Here's why.
ConvertKit vs ClickFunnels.
Finding the best ClickFunnels Alternatives
There is no one solution fits all in marketing. ClickFunnels may be the best for some, but not for most. And the same goes to the other 4 software above.
If you are looking for the best ClickFunnel alternatives, I suggest you to hop on the trial on any of these software and decide for yourself.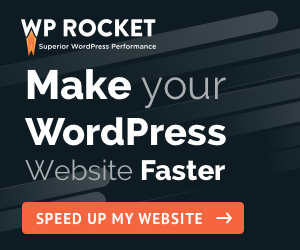 Young at heart and a deep passion for entrepreneurial success, Reginald is devoted to share everything he had learned about online marketing with the public. Follow him for more awesome postings.
Build An Email List (Faster)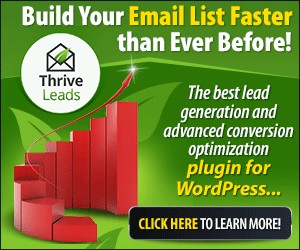 [Free Masterclass] Discover the exact steps I took to go from $0 to 6 figures under 12 months