Free Blogging Course

Share on facebook
Share on twitter
Share on linkedin
Share on whatsapp
Share on reddit
Podcast Business In 2020
If you are deciding about starting a podcast in 2020, I hope this article share some light with you. Podcast has been one of the most thriving businesses I had personally experienced and it is by far the most bulletproof business idea that is not affected by recession.
There are 14 critical podcast stats that you should be aware of (if you are thinking if starting a podcast in 2020 is a good idea):
70% of Americans Have Heard of Podcasts
51% of Americans (12 or older) Have Listened to a Podcast
32% of Americans Listen to Podcasts Monthly
Nearly One-Quarter of Americans Listen to Podcasts Weekly
Men Are More Devoted Podcast Listeners
40% of Americans 54 or Younger Listen to Podcasts Monthly
Podcast Listeners Are Much More Likely to Earn $75,000+ per Year
Habitual Fans Listen to 7 Podcasts Per Week
Podcast Consumers Listen to Podcasts More Than Any Other Type of Audio
Two-thirds of Podcast Consumers Most Often Listen on a Mobile Device
More Than Half of Podcast Consumers Have Multi-tasked While Listening
78% of Podcast Fans Listen to More Than Half the Shows They Download
93% of Podcast Fans Listen to Most of an Episode
54% of Podcast Listeners Are More Likely to Consider Buying an Advertised Product
Starting a podcast in 2020 is not just a business idea—it is an excellent business idea to start with!
Table of Contents
Why Podcast Is A Good Business Idea For 2020?
Apart from the 14 stats above (which can be slightly geeky), most podcast business takes off nicely because:
Podcast is easy to start and launch
Podcast business can easily scale
Podcast helps you to reach a wider range of audience
Podcast is audio-based which gives you an upper hand in the saturated published content form
Message in podcasts are easier to consume
You can listen to podcast on the go
You can start a podcast business without a huge initial startup
Is Podcast Really Cheap To Start with?
Absolutely. On average, it costs around $5 to $15 per month to host your podcast. Plus, you don't have to purchase expensive podcast equipment—you can record your own podcast show using your smartphone.
Here's a simple list of good and cheap podcast equipments.
Can I record A Podcast For Free?
Yes, you can! Unlike starting a blog where you need to buy web hosting and stuffs, you can start a podcast for free (here's how).
Follow the steps in the guide and you are well on your way to launch your first ever podcast.
How Long It Takes To Grow A Podcast?
While the answer varies, it takes around 3 months to really grow your podcast. New podcasts are given 90 days of limelight on Apple store. This is an excellent time for you to showcase your podcast WITHOUT spending a dime on paid advertisements.
How To Start A Podcast For Free In 2020?
Follow this steps and you are ready to launch your own show quickly and successfully:
Decide on a topic (or a few topics) you want to podcast on.
Decide either going solo or with another podcaster.
Create an artwork for your podcast (you can use Canva for free design).
Sign up for podcast hosting platform (Buzzsprout offers free for life podcast hosting plans).
Launch your first podcast episode.
TIP: Forget about starting a podcast with those expensive podcasting equipment just to be perfect. Anyone needs to start somewhere. So, the first hurdle you need to do is to launch your first episode!
Best Cache Plugin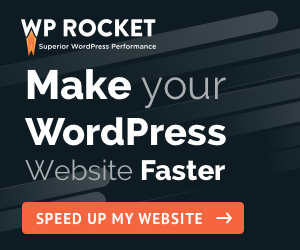 About Reginald
Young at heart and a deep passion for entrepreneurial success, Reginald is devoted to share everything he had learned about online marketing with the public. Follow him for more awesome postings.
Recent Posts
Follow Me
Build An Email List (Faster)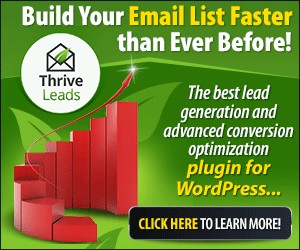 Grow With Confidence
Connect
About
Start Here
Top Picks
Copyright © Reginald Chan | All rights reserved