When Is The Best Time To Launch A Blog (And Make Money)?
When Is The Best Time To Launch A Blog (And Make Money)?
When is the best time to start a blog? The answer is NOW. With the recession coming in 2020, there is no better time to start a blog than now. Follow this guide.
Should I Start A Blog Now?
You are at home and probably under quarantine by the government because they wanted to stop the epidemic of the Covid-19 virus. You had heard and read financial experts talking about the great recession in 2020 and you are dead worried. How do you cope up with the financials? Lucky for you, read this post and I'll show you two powerful strategies to beat the upcoming recession ... but you need to take action right now.
Do you know that starting a blog is also a good way to build passive income during hard times? Here's the thing.
Starting a blog been a long wish for you and you heard about bloggers making money online.
"Is this the best time to start a blog?" You thought to yourself.
The answer is probably a resounding "yes".
The best time to start a blog is right now. Scroll down to learn how to get started right now.

Step By Step To Launch Your First Blog
If you want to start a blog, follow these steps and I'll show you exactly HOW you can start a blog under $30 or less.
And under 60 minutes.
Deal?
The basics includes finding a topic that you are super interested with. It can be something boring or something scientific. It doesn't matter.
You need to be passionate about the topic.
Once that is done, head over to BlueHost to get yourself a domain name and web hosting.
Why BlueHost?
BlueHost offers free domain name, 1-click WordPress installation, superior uptime and above everything affordability. It costs you under $4 a month and there is no better offer than this!
2. Setting Up Your WordPress Blog
Here's the beauty of using BlueHost for your web host. It is close to automatic and support is just a click away. Right after setting up your domain name and hosting, you should be ready to setup your WordPress blog.
This step includes:
Installing a WordPress theme (find free ones from the WordPress respository)
Installing essential WordPress plugins
If anyone had told you that starting a blog is complicated, they are dead wrong. It is a simple 2-step process as above.
Step 3: Publish your first content
Now that your blog is up and running, you need to publish your first content.
Forget about what others had said about SEO and stuffs. You just need to be yourself and share information based on what you know.
A wide range of topics could include:
The top 10 things you didn't know about [your interest]
How to start [your interest] under X days
The ultimate guide to [your interest]
The sky is your limit. So, don't be afraid to go overboard!
The last step is where many beginners make the same mistake. There are millions of blogs and Google takes time to discover them all.
To fast forward the 'application' and 'signal sending' process, make sure you register your blog with Google Analytics and Google Search Console.
When you do this, you are telling Google that your blog is new (and it exists) and they need to take at your blog right now!
Summary: 4 Steps Simple Process To Start A Blog Right Now
I had said this a zillion times now. There is no better time to start a blog than now.
With recession and all the economy woes coming our way, we need to step up and take financials into our own hands. And you need to take action right now.
Bonus: Two free masterclasses to help you prepare for the great recession in 2020
Recession is coming and you need to be ready. Today, I want to help you get started—and here are two free offers for you right now.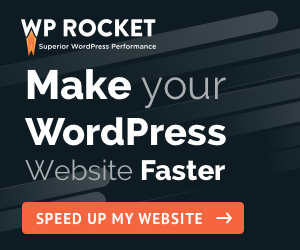 Young at heart and a deep passion for entrepreneurial success, Reginald is devoted to share everything he had learned about online marketing with the public. Follow him for more awesome postings.
Build An Email List (Faster)