Share on facebook
Share on twitter
Share on linkedin
Share on whatsapp
Share on reddit
How to Start a Self-Hosted WordPress Blog in 15 Minutes or Less
You want to start a self hosted WordPress blog and it can be for a variety of reasons—make money blogging, passion, affiliate marketing and for business. While the Internet been quite helpful in tutorials and guides, you are probably lost thanks to the enormous amount of guides out there.
I get it. The choice is very real and you read that WordPress is the right blogging platform for you.
But, there's a little problem. There are over 75 million blogs on WordPress, one of several platforms that helps you to publish online. This number, according to one source, represents only 43% of all blogs, making the total somewhere around 180 million blogs. (I recently heard this number could be as high as 400 million).
These blogs are viewed by an audience of over 410 million people each month — and that's only one place people are connecting online.
You know that a self hosted WordPress blog is the way to go—but how to go around with this? More importantly, how do you start a self-hosted WordPress blog? How do you create a WordPress blog from scratch?
The opportunity here is very real and is definitely something you wouldn't want to leave out. We all have something to say. Blogs not only make that possible, they make it easy. All you have to do is act. It's time to dive in and figure out what it takes to get your message heard, to see your cause spread. Of course, with the opportunity to make money on the side too.
Setting up a self-hosted blog sounds technical but is, in fact, easy to do. And yes, I think it's worth investing a little money into having full control over your website. I'm going to show you exactly what you need to do (if you already have a blog set up like this, feel free to share this post with a friend).
In the next few minutes, I'm going to show you (exactly) how you can create a self-hosted WordPress blog under 15 minutes or less. The first stop would be a quick video on "why you need a self-hosted WordPress blog", followed by an awesome infographic before ending up with a simple 5 step tutorial in creating your first self hosted WordPress blog.
P.S. Do you know that my primary goal of creating a WordPress blog is to own a personally-branded website I could have control over. And I put more effort into the blog, opportunities started flowing in—more than I could ever imagine.
What Is A Self Hosted WordPress Blog?
This is by far the most common I often get from others.
What is a self hosted WordPress blog?
What is the differences between blogging on WordPress.com to WordPress.org?
In a nutshell, self hosting your WordPress site means downloading your own copy of the WordPress content management system (CMS), finding a domain provider, and signing up for a hosting service to host your site on the Internet.
I hope the explanation below helps you clarify the matter.
Self hosted WordPress blog a.k.a. WordPress.org. Here, you can download the WordPress CMS and install it on your own hosting server. Your URL would be something like this: yourdomain.com.
Hosted WordPress blog a.k.a. WordPress.com. This is NOT a self hosted WordPress blog. You partially own the domain and you are bound to the rules (such as no monetization etc.). Your URL would be something liekt his: yourdomain.wordpress.com.
Infographic: 5 Steps To Launch Your Self Hosted WordPress Blog (Without Coding Skills)
Tutorial: 5 Steps To Create A Self-Hosted WordPress Blog
If you prefer reading text versus viewing a video, here are the quick steps you can take:
Get a reliable web host. A web host is where your website "lives." You own it, but you pay a small fee to keep it online (kind of like paying property taxes to the government). I recommend Bluehost for only $2.95/month (a special rate for my readers). It's one of the most popular web hosts on the Internet, comes with 1-click everything (no coding skills required) and offers excellent, 24/7 customer service via live chat, email and phone.
Register a unique blog name (domain name). You can get a domain name (e.g. www.reginaldchan.net) through your hosting company. I recommend doing it this way, so you can keep everything streamlined. With Bluehost, this service is free with a hosting plan (as opposed to paying extra through a service like Godaddy.com). Take a read at this article on the 16+ ways to choose a blog name (don't worry, you can thank me later). The trick of finding a good domain name is focus on a short and easy-to-remember brand name. Check out this video for more information.
Install WordPress. Blogging requires software, and the best that I've found is WordPress. It's easy, quick, and best of all, free. You can set up WordPress through your host (Bluehost does this for you for free through it's easy 1-click automatic installation and setup). Otherwise, you have to go through WordPress.org to download the software and then upload it to a host. It is important to note that WordPress.com and WordPress.org are two different blogging platforms.
Get a theme. When you start using WordPress, you get access to a bunch of beautiful blog designs (called "themes"), many of which are free. For those just getting started, I recommend Twenty Nineteen; it's a simple, neat, well coded, mobile friendly and above all, an elegant WordPress theme. If you are serious in making started a self hosted WordPress blog for blogging business, I recommend you to use Divi by Elegant Themes (read the review) instead. This tool allows you to build blog posts without touching a single line of code. Take a look at the demo here.
Log in and start blogging. The URL for your dashboard (which redirects to the login page if you're not logged in) is yourblogname.com/wp-admin/. Once logged in, click "Posts" on the left-hand sand, and then select "Add New." Write a title and create some content for your new blog, and you're off to the races!
And that's it; now you're blogging. Which is where the hard, but good, work of writing begins. If you're ready to jump into this world of blogging, click the image below to get started with Bluehost.
See you on the other side!
What if you have already have a domain name?
This is a great question. If you already have a domain name and probably a web hosting, moving to BlueHost (or any other web hosting companies) is not that hard. Seriously.
Most web hosting companies offer free migration and make sure you ask the support team about it. The standard way to move a domain successfully from one web host to another is through changing the nameservers or IP address. In most cases, changing nameservers is the safest and highly recommended solution.
This is how you can change nameservers when moving your domain to BlueHost.
If you're ready to get started blogging with Bluehost, you can use my affiliate link to get a little extra off the normal $5.99 price (only $2.95/month). They're a top recommended host by WordPress and have great customer service. I've worked with them before and been very pleased with the service.
Click here to get started with setting up your own self-hosted WordPress blog on Bluehost.
About Me
Young at heart and a deep passion for entrepreneurial success, Reginald is devoted to share everything he had learned about online marketing with the public. Follow him for more awesome postings.
Recent Posts
Follow Me
WP Hosting Deal 2019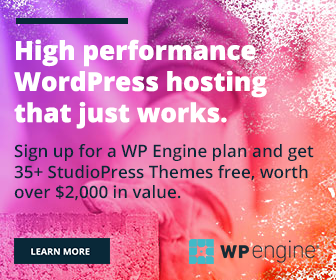 Grow with confidence
Connect
About
Start Here
Top Picks
Copyright © Reginald Chan | All rights reserved