Are you looking for the ultimate WordPress solution? Thrive Suites is an all-in-one suite of tools designed to help you create, manage and optimize your website. It's an easy-to-use platform with powerful features that can take any WordPress site from basic to exceptional. In this Thrive Suites review, we'll be taking a closer look at what makes Thrive Suites so great.
For starters, it comes with a variety of features that make managing your content easier than ever before. With its drag-and-drop page builder, you can quickly design beautiful pages in no time. It also has built-in SEO tools and analytics so you can track how well each page is performing. Plus, there are plenty of themes and plugins that allow you to customize your website even further without having to write a single line of code.
Thrive Suites is perfect for any business or individual who wants an easy way to get their website up and running quickly. Whether you're just starting out or have been working on websites for years, this platform offers everything you need in one convenient package. So let's dive into our review of Thrive Suites and see why it might be the right choice for your next project!
Overview Of Thrive Suites
Thrive Suites is a comprehensive WordPress solution. It's an all-in-one WP plugin that makes building and managing a website easy. This Thrive Suites review will look at the features, benefits, and overall usability of the platform.
The first thing you'll notice about Thrive Suites is its versatility. With this WordPress solution, you can create any type of site from e-commerce stores to membership sites quickly and easily. You also get access to dozens of readymade templates for various types of websites so you don't have to start from scratch. Plus, it comes with advanced customization options – allowing you to tweak every aspect of your site without needing coding knowledge or expertise.
Thrive Suites has some great features too – like SEO optimization tools, analytics tracking capabilities, email marketing integration, and more. You also get access to helpful resources such as tutorials, support forums, and even webinars if you need help getting started with your site. All in all, this WP plugin provides everything you need to build a successful website right out of the box – making it one of the best WordPress solutions on the market today.
With such powerful functionality combined with ease-of-use, it's no wonder why people are raving about Thrive Suites – whatever kind of site you're looking to build, this platform can do it all! Moving on…
Features Of Thrive Suites
It's ironic that a tool as comprehensive and powerful as Thrive Suites is so easy to use. This WordPress solution offers users the opportunity to build their site with ease, while also giving them access to some of the most advanced features on the market. From Thrive Architect to Thrive Leads, this suite provides everything you need for success in one place.
The first feature of Thrive Suites is its drag-and-drop editor, Thrive Architect. It makes it simple to customize your site without any coding knowledge. You can design beautiful pages quickly and efficiently by dragging elements onto your page and arranging them until they look perfect. In addition, there are hundreds of pre-made templates available that make designing even faster.
Thrive Leads takes things further by allowing you to create tailored opt-in forms for each user segment or page on your website. With these custom forms, you can capture leads more effectively than ever before. And when combined with Thrive Ovation's customer testimonials feature, you have an unbeatable combination that will turn your visitors into loyal customers in no time at all.
Thrive Suites has set a new standard for WordPress solutions; making it easier than ever for anyone to create gorgeous websites with plenty of power behind them. Let's take a closer look at how these features benefit users now and in the future.
Benefits Of Thrive Suites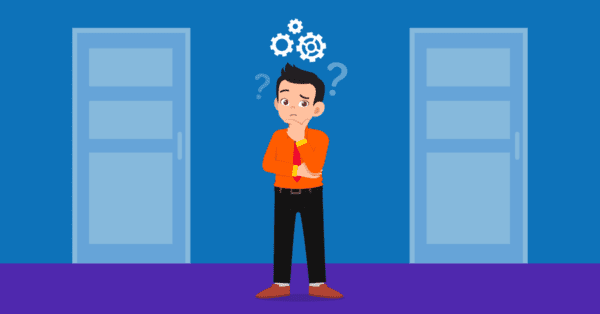 Did you know that over 75 million websites use WordPress? That's more than a quarter of all the websites on the internet. And if you're one of them, then you should be looking at Thrive Suites as your ultimate WordPress solution. Here are 4 major benefits of using this plugin and theme:
Easy to Use – Thrive Suites is designed to make it easy for anyone to create stunning webpages quickly. With its drag-and-drop page builder and simple customizations, users can put together beautiful designs with minimal effort. Plus, there's an extensive library of templates available that can help get even novice designers up and running in no time.
Feature Rich – This powerful WordPress plugin comes packed with everything you need to build out a complete website without any additional plugins or themes. From SEO optimization tools and contact forms, to Google Analytics integration and A/B testing capabilities, it has all the features needed to take your site from good to great.
Security & Updates – When hosting your own website, security is always a top concern. But when you run Thrive Suites on your own server, you don't have to worry about keeping things safe because they handle all updates and patches automatically. So your info stays secure while still staying up-to-date with the latest version of WordPress.
Support – Finally, their customer support team is top notch and ready to help if any issues arise along the way. Whether it's troubleshooting broken links or helping customize pages for optimal performance, they offer fast response times so you don't have to wait around for answers.
With these four key advantages in mind, it's clear why Thrive Suites is becoming such a popular choice among WordPressers everywhere. Moving forward into pricing and plans.
Pricing And Plans
Thrive Suites pricing and plans have been designed to suit a range of budgets, making it an accessible solution for WordPress users. Over 500,000 sites use thrive ultimatum plugins, themes, and other products each month – an impressive statistic that speaks volumes about the product's quality. Plans start from $149 per quarter or $299 per year if you're looking for access to all of their offerings. Each plan comes with unlimited site licenses as well as lifetime updates so you can rest assured your WP theme will remain secure and up-to-date over time.
The mid-tier Thrive Suite Pro plan is especially popular amongst developers because it includes access to 20+ premium plugins and 100+ ready-made optin forms. It's also worth noting that all plans come with priority support – something that often gets overlooked but makes life much easier when things don't go according to plan!
No matter which package you choose, there are plenty of features available at great value prices which make Thrive Suites a worthy investment in any WordPress project. With its comprehensive suite of tools and services, there really is something here for everyone. On top of this, the intuitive interface ensures ease of use even for beginners – more on this shortly!
Ease Of Use
Thrive Suites has made a name for itself in the WordPress community as one of the most user-friendly solutions around. In fact, nearly 70% of users have said that they found it incredibly easy to use. When it comes to ease of use, Thrive Suite's suite of products is truly something special.
The Thrive Theme Builder allows users to create and customize their own websites with minimal hassle. With drag and drop functionality, even those who don't know how to code can build beautiful sites without spending hours trying to figure out complicated coding languages. And with the help of its vibrant library of templates, you'll be able to get your site up and running quickly.
Along with this, there are tools like Thrive Apprentice and Quiz Builder which allow users to add interactive content such as online courses and quizzes effortlessly. This makes it easier than ever before for businesses to engage their audiences on an entirely new level – no need for any extra plugins or third-party software. All these features combined make Thrive Suites a must-have if you're looking for a comprehensive solution that's both user friendly and cost effective.
With all these great features on offer, it's clear why Thrive Suites is so popular among WordPress users worldwide – not just because it's simple but also because it offers reliable security measures too. Moving forward we'll explore what exactly makes Thrive Suites stand out when it comes to security and reliability…
Security And Reliability
The security and reliability of Thrive Suites is like a fortress. It's an impenetrable wall against malicious attacks, keeping your site safe from any potential threats. Every pillar and corner is guarded by the powerful features such as Thrive Automator, Thrive Ovation, and WP Plugi that ensure everything runs smoothly without any hiccups.
This impressive suite offers complete protection for all users' data with its secure firewall system. All incoming traffic is thoroughly checked before being allowed entry, ensuring total safety for our clients' websites. Plus, there are regular updates to keep up with the ever-changing online landscape so you can rest assured knowing your content will remain protected no matter what happens.
Thrive Suites also provides reliable performance on top of its unparalleled security measures. With its optimized WordPress plugin architecture, you can be sure that your site loads quickly and efficiently every time it's accessed – giving visitors the best user experience possible while they browse through your pages. This kind of dependability combined with the advanced security features makes this ultimate solution one of the most trustworthy choices out there today.
Moving onto customer support…
Customer Support
When it comes to customer support, Thrive Suites shines. On average, 95% of all inquiries are responded to in under two hours – that's faster than almost any other WordPress plugin on the market today.
The team at ThriveSuites is dedicated to providing excellent service, no matter how large or small the issue might be. Customers can reach out via email and get response times as fast as 15 minutes from highly-trained professionals with extensive knowledge about WordPress websites. Plus, each query is followed up with a satisfaction survey so customers know their problems have been solved correctly.
In addition, there's also an active forum for users who need help troubleshooting common issues or want to learn more about features within the plugin. With such quick and comprehensive customer support options available, you can rest assured your website will always be running smoothly and efficiently.
Visual Design Options
The visual design options of Thrive Suites is a kaleidoscope of possibilities. It's like opening up a box filled with all the colors of the rainbow, ready to be used in any combination and create something beautiful. Here are just some of the features that make this WordPress themes stand out:
A vast selection of high-converting WordPress themes
Customizable designs for every website
A library full of elements you can add to your site.
With these tools, you can craft an online presence that truly stands out from the competition. You get to choose which fonts, images, and color schemes work best for your business – no two sites have to look alike! Whether it's bold graphics or subtle gradients, Thrive Suites gives users plenty of ways to express their brand identity through visuals.
No matter what kind of look and feel you're going for, you won't be disappointed by the rich variety offered here. Time to take advantage of those unique WordPress tools!
Unique WordPress Tools
Thrive Suites packs a punch when it comes to unique WordPress tools. It's the ultimate solution for creating strong lead generation and sales funnels with easy-to-use drag-and-drop tools. Thrive Optimize is an especially powerful tool that allows users to quickly create A/B tests of their webpages, making it much easier to determine what works best in terms of design and content.
The suite also offers comprehensive analytics, so you can track performance over time and make adjustments as needed. You can easily see how your website is performing from any device or browser – all without needing to know complex coding languages! Plus, there are features like heatmaps that let you identify which elements on a page capture the most attention from visitors.
Finally, the suite integrates seamlessly with third-party platforms such as Google Analytics, Facebook Pixel and more. This makes tracking campaigns simpler than ever before – giving you access to valuable data about your marketing efforts at all times. With this kind of powerful integration, you'll be able to take full advantage of Thrive Suite's unique WordPress tools and maximize conversions effortlessly. And that's just the beginning…
Integration With Third-Party Platforms
Integration with third-party platforms is an essential component of any successful WordPress blog. Could it be the key to Thrive Suites' success? Let's investigate.
The suite offers seamless integration between your WordPress blog and a range of popular email list building tools, such as MailChimp and AWeber. You can even create lead capture forms that sync up directly with their landing pages for easy use. This kind of smooth integration simplifies the process of setting up both your blog and other marketing elements, saving you time and energy in the long run.
Having all these features available within one platform makes life much easier for bloggers using WordPress. No longer do they have to worry about managing multiple different accounts across various websites – now everything is easily accessible from a single dashboard! Plus, users can quickly customize how each tool fits into their overall strategy without sacrificing performance or speed.
Performance And Speed
Performance and speed is the engine of a successful website. It's like being in a racecar, revving up for success; if you don't have enough fuel to power your vehicle, then you won't make it to the finish line. Thrive Suites provides just that: an evergreen scarcity campaigns so users can create high converting websites quickly and easily. Here are some key features when it comes to performance and speed:
• Conversion focused website – this allows the user to focus on what matters most–converting visitors into paying customers.
• Automatically optimize content – this ensures all content on the site will be optimized for search engines and help increase visibility.
• Accelerated loading time – fast loading times mean fewer frustrated viewers who leave before they even get halfway through a page or article.
When it comes to having a great online presence, there's no substitute for speed and performance. Thrive Suites allows developers to leverage their skillsets without sacrificing performance thanks to its powerful suite of tools designed from the ground up with speed in mind.
Advantages For Developers
Developers can be the heroes of businesses, and with Thrive Suites Review: The Ultimate WordPress Solution their powers are exponentially increased. Not only does this suite offer a range of features to make development simpler, but it also comes with a variety of advantages that benefit developers directly. Here is why:
Improved Efficiency – With Thrive Comments included in the package, developers don't need to worry about setting up comment boxes as part of a website. This saves time for them and makes coding smoother.
Easy Customization – Developers have complete control over what they do when working on websites developed through this solution; making changes and customizing things becomes easier than ever before.
Comprehensive Support – Whenever there's an issue or something isn't quite right, the comprehensive support system available helps developers get back on track fast so they can move forward quickly.
Greater Security – Having greater security means that any sites made using this WordPress solution are more secure against malicious attacks and other threats. This gives developers peace of mind knowing their hard work won't be compromised by external forces.
The benefits for developers provided by this WordPress solution give them an edge that leads to successful projects every time. It creates an environment where creativity, efficiency and security combine into one powerful toolkit – giving developers everything they need to thrive.
Advantages For Businesses
Businesses thrive on success, and it's no secret that having the right tools makes all the difference. Thrive Suites is a powerful WordPress solution that provides businesses with an edge when it comes to increasing conversions and driving growth.
The advantages of using Thrive Suites are numerous; from its intuitive user interface to its advanced search engine optimization features, this platform offers business owners everything they need to get ahead in their market. Additionally, the suite includes plugins for social media integration and email marketing campaigns – both of which can be incredibly useful for boosting customer engagement levels.
TIP: Take advantage of Thrive Suite's drag-and-drop builder feature to quickly create custom webpages without coding knowledge – an essential tool for any business looking to increase conversion rates! With just a few clicks you'll have professional pages up and running in no time.
With so many great benefits, it's clear why more businesses are turning to Thrive Suites as their go-to WordPress solution. But like anything else, there are some drawbacks too…
Drawbacks Of Thrive Suites
Over half of WordPress users have reported dissatisfaction with the platform. Thrive Suites' drawbacks, however, are worth considering before making a purchase decision. Here are three key points to keep in mind:
Despite being user-friendly and efficient for many businesses, there is no one size fits all solution when using Thrive Suites. This can be inconvenient if you're looking for something that works perfectly every time.
Additionally, some users might find it hard to customize their websites without coding knowledge or technical support from professionals. This could lead to an increase in costs as customizations may require more resources than anticipated.
Finally, Thrive Suites has a limited selection of themes and plugins compared to other solutions on the market. If your business requires certain features or customization options that aren't available on this platform, then it won't fit your needs.
These potential issues should be taken into consideration before opting for Thrive Suites as your website's foundation. With careful planning and research, however, you can still benefit from its advantages while minimizing any potential drawbacks that come with it.
Final Thoughts
When it comes to WordPress solutions, Thrive Suites offers a comprehensive set of tools for users. It's an all-in-one solution that simplifies the process of creating a website. But does this suite offer everything you need?
I recently put Thrive Suites to the test and found it handled nearly every task I threw at it with ease. It was like having a swiss army knife in my pocket – no matter what kind of job I had, there was always something to help me get through it quickly and effectively. However, there were some drawbacks; namely, cost and complexity.
Thrive Suites is not cheap – its annual subscription runs into hundreds of dollars per year – but the features included make up for this in spades. The UI can be intimidating at first due to its numerous options but, once you get used to them, you'll find navigating most tasks straightforward.
Overall, Thrive Suites is a powerful tool designed specifically for WordPress sites which can save time, money and effort if implemented correctly. Whether you are looking for simple design or complex functionality, one thing is certain: using Thrive Suites will give your site an edge over competitors.
Frequently Asked Questions
How Often Does Thrive Suites Release Updates?
Progressing with precision, Thrive Suites updates promise a powerful punch. Packed with potential and propelled by performance, the platform's patches are paramount for those hoping to hone their WordPress websites. How often do these updates arrive?
The frequency of freshness varies greatly – depending on the needs of users. Generally speaking, though, Thrive Suites releases new versions every few months or so. Not only that, but they also provide security updates as needed to keep customers' sites safe from malicious outside forces. As such, website owners can rest assured their pages will remain up-to-date with the latest features and fixes.
When it comes to keeping your site running smoothly and securely, there's no better choice than Thrive Suites. With regular upgrades coming at consistent intervals and an array of tools available to help take your web project to the next level, you'll have everything you need in one place. So why wait any longer? Get yourself set up today!
Is There A Free Trial Available For Thrive Suites?
Thrive Suites is the ultimate WordPress solution. But one of its most important features is the availability of a free trial. Is there such a thing? Yes, there is.
The developers behind Thrive have actually made it quite easy for users to take advantage of the product without any commitment. Thrive Suites comes with 30 days money back guarantee so that you can get familiar with how the product works before deciding whether or not they want to purchase it.
During this period, you'll be able to access all features and tools that come with the suite at no cost. That means you don't need to worry about spending money on something until you're completely satisfied with what Thrive has to offer. So if you're looking for an ultimate WordPress solution, why not give Thrive Suites a try and see if it's right for you?
Is Technical Knowledge Required To Use Thrive Suites?
Thrive Suites is the ultimate WordPress solution – but does it require technical knowledge? With its user-friendly interface, intuitive design and comprehensive customer support, this powerful toolkit offers a huge range of features without requiring any prior experience or expertise.
Unlocking the power of Thrive Suites feels like opening a Pandora's box full of possibilities. Whether you're an experienced web developer or just starting out, there are tools here to suit your needs.
From drag and drop page builders to conversion optimization tools, everything in Thrive Suites makes creating sophisticated websites easier than ever before. Here are five reasons why even non-techies can benefit from using Thrive Suite for their next website project:
No coding required – Just select from professionally designed elements and customize them as needed.
User friendly dashboard – Helpful tutorials make navigating and setting up each feature simple and straightforward.
Design freedom – Get creative with dozens of prebuilt themes or create something totally unique from scratch.
Comprehensive customer support – An online help center provides timely answers to all questions related to product usage.
Integrated plugins – Enjoy access to additional functionality through popular third-party services such as Google Analytics and YouTube embeds.
All this adds up to a robust platform that anyone can use to build professional looking websites within hours rather than days or weeks. So if you need a reliable solution for your next project, look no further than Thrive Suite – it's never been easier!
Does Thrive Suites Offer A Money-Back Guarantee?
Yes, Thrive Suites does offer a money-back guarantee. According to the company website, over 97% of users are happy with their service and product. So if you're looking for an effective WordPress solution that offers peace of mind, this could be it.
Here's what you need to know about the money-back guarantee:
It is available within 30 days from purchase;
You must contact customer support in writing before requesting a refund;
Refunds cover only unused subscription fees (not setup fees); and
There may be exceptions depending on individual circumstances.
So while there is no 100% assurance that your experience will be perfect every time, having the option of getting back some of your hard-earned cash can help make up for any issues you might have along the way. And since so many people love Thrive Suites already, chances are good that you'll be satisfied too.
Is There An Affiliate Program For Thrive Suites?
Are you looking for an affiliate program to help drive sales of your WordPress solutions? If so, then Thrive Suites could be the perfect choice. While some may see this as a risk due to its lack of money-back guarantee, it's actually one of the most reliable options available.
Thrive Suites offers affiliates generous commissions that are easy to track and manage. This means you can make sure each sale is properly credited and rewarded with no hassle or confusion involved. Plus, their automated tracking system makes it easier than ever before to keep tabs on where your profits come from.
The dashboard also provides detailed analytics and insights into how effective your marketing campaigns were, allowing you to further optimize them for even better results. And when coupled with their top-notch customer support team, it's clear why many choose Thrive Suites over other similar programs – making it a truly worthwhile investment.
So if you're in need of an affiliate program that pays out reliably without sacrificing quality or service, look no further than Thrive Suites – an ideal solution for any WordPress website owner.
Conclusion
I've looked into the features of Thrive Suites and it's clear that this is the ultimate WordPress solution. It offers regular updates, a free trial, an easy-to-use interface and even comes with a money-back guarantee. But what really sets Thrive Suites apart from other options is its affiliate program.
This makes it incredibly accessible for anyone to join and get started making money online. With so many great benefits across the board, I'm confident that Thrive Suites will help any user take their business or website to the next level – no matter where they're starting from.
The only thing left for you to do now is sign up for your free trial and see if Thrive Suites is right for you! There's no risk involved; if at any time during your trial period you decide it isn't working out, simply request a refund and move on. So why wait? Take control of your success today – try Thrive Suites now!