How To Start A Podcast Without Expensive Equipment And Experience?
How To Start A Podcast Without Expensive Equipment And Experience?
Want to start a podcast without experience? Want to start a podcast without expensive equipment? This is the best podcasting guide for podcast beginners.
Want To Start A Podcast In 2020? Read this.
Starting a podcast in 2020 is one of the best business ideas for both men and women. Do you know that you can literally start a podcast without expensive equipment and experience?
Okay. You heard and read that podcasters use tools and other sound optimization to make the podcast audio sounds good and clear.
But do you know that there are just some free and very tools to help you achieve professional level audio output very quickly and cheaply?
Carry on reading the below to learn more.
Podcast Equipment Setup For Beginners
The most important factors when it comes podcasting are just two things:
For a beginner, the above podcast setup is sufficient especially to create crystal clear podcast audio. 
If you had read some podcast equipment guides, you will learn that having a good mic (such as ATR2100 which is my favorite) is essential to produce great podcast. However, podcast microphones such as this one costs over $100 even on Amazon.
So, what's your alternative? Here's exactly what you need (including the costs of them) to start your own podcast show in 2020.
Movo PM10 Lavalier Microphone and Lapel Microphone
Having a good noise-cancellation mic is important and Movo PM10 does the work perfectly. Not only it costs just a fraction of the powerful ATR2100, it is super easy to setup and can link directly to your smartphone, computer or laptop.
I discovered Movo PM10 by accident. There was once I was trying to record a podcast when I realized that I left my ATR2100 at home. Thankfully, I have MovoPM10 in the bag which created an excellent substitute to ATR2100. Plus, Move PM10's noise cancellation is best to none for the price.
Want to create professional audio output without spending money? Audacity is a free and open source audio software for podcasters.
Audacity is an excellent tool and it doesn't take long to master it. However, the UX can really improve further 🙂
If you want to use Audacity, here's what you need to know:
It has a small learning curve
May not be perfect for detailed editing
It has some limitation compared to expensive audio editing software
It can only handle a selected audio types (more audio types require addons which you need to download manually for free due to licensing issue)
You can download Audacity using this link.
To make a professional podcast, you've got to sound professional – that doesn't just mean removing "umm" or "like" from your vocabulary (unless it's a podcast about the Kardashians).
But you can't buy studio time for every episode, and post-production requires tools, time, and expertise you don't have.
Looking for a tool that takes care of audio processing, recording, and post-production?
Tune in to BounceCast.
BounceCast is another awesome podcast equipment that I use on a daily basis. It helps me to:
Easily record your podcast right in the app with the help of a built-in Soundcheck
Quickly import and export files in WAV, MP3, FLAC, and more
Automatically enhance and optimize audio files with fast, intelligent post-production
Best for: Podcasters and video producers who want professional audio quality in their preferred format – fast
You can get BounceCast right here from their official website or get a special premium deal on AppSumo.
If you have not signed up for AppSumo, sign up using this link and get $10 credit for your account.
With so many audio product tools on the market today, it's easy to get overwhelmed. (You get a tool! And you get a tool!)
How many tools does it take to make podcasts, create audio courses, self-publish audiobooks, sell podcast subscriptions, and give your audience access to all your audio content on the go?
Just one.
Introducing Soundwise.
Soundwise is great especially for beginner podcasters who don't want to have any hassle in launching their first podcast show. Here are some advantages using Soundwise:
Sell your audio programs online and securely deliver them to mobile devices with complete access control
Manage multiple audio programs and monitor listener activities on one dashboard, plus write comments and group messages
Alternative to: Podbean, Audible ACX, Teachable, Memberium
Best for: Podcasters, authors, coaches, & public speakers, looking to streamline the creation and sale of digital audio products
You can use Soundwise to host free podcast shows (and automatically link to iTunes and other popular podcast platforms in just 1-click)
You can get Soundwise right here from their official website or get a special premium deal on AppSumo.
If you have not signed up for AppSumo, sign up using this link and get $10 credit for your account.
Ready to launch your first podcast in 2020?
Starting a podcast in 2020 doesn't need to be tough. As a matter of fact, it is easy to launch one without much experience or even investment.
Tell me what you think in the comments below!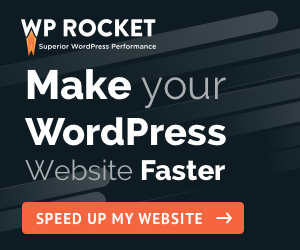 Young at heart and a deep passion for entrepreneurial success, Reginald is devoted to share everything he had learned about online marketing with the public. Follow him for more awesome postings.
Build An Email List (Faster)