ClickFunnels Review: Sales Funnel Builder Software for Serious Marketer 2020
ClickFunnels Review: Sales Funnel Builder Software for Serious Marketer 2020
Looking for the best Click Funnels review 2020? Here's an honest and non-bias ClickFunnels review and discover the pros and cons of using Click Funnels software.
Best Click Funnels Review 2020
Click Funnels (or ClickFunnels) is a popular sales funnel software for business owners and marketers around the world. It has a massive following and apart from that, Click Funnels is also one of the most expensive sales funnel builder in the market.
I used Click Funnels for over a year now and I could not be happier. However, I understand that there are always questions if Click Funnels is worth the money, and how to use Click Funnels like a professional.
In this article, I'm going to give you a first hand insider Click Funnels review for you to decide for yourself.
By the way, Click Funnels offers 14 days free trial. If you want to make best out of this ClickFunnels review, you can create an account right here.
This Click Funnels review is going to be rather lengthy. Therefore, here's a quick recap on Click Funnels (based on my personal experience).
Hint: You can use the search box to search for specific Click Funnels features.
| Click Funnels Features | Yes/No/Remarks |
| --- | --- |
| Unlimited updates | Yes |
| Unlimited customer support | Live chat and emails during working hours |
| Product tutorials | Yes |
| 14 days free trial | Yes |
| 30 days money back guarantee | Yes |
| Hosting | Hosted on Click Funnels servers |
| WordPress integration | Yes |
| Drag and drop page editor | Yes |
| Mobile responsive pages | Yes |
| Page templates | Yes |
| Save your own templates | Yes |
| Build pages from scratch | Yes |
| You own the pages | No |
| Targeted opt-in offers for content categories | Yes |
| Search engine optimized | Yes |
| Countdown timers | Yes |
| Evergreen countdown timers | Yes |
| On-page payment system integration | Yes |
| Complete funnel view | Yes |
| Autoresponder | Yes (through Funnel Follow-Ups) |
| A/B testing (split testing) | Yes |
| One step opt-ins | Yes |
| Two steps opt-ins | Yes |
| Integrated with major 3rd party email providers | Yes but limited |
| 3rd party STMP integration | Yes but limited |
| Digital asset delivery | Yes |
| Exit intent lightbox | Yes |
| Lightbox | Yes |
| Webinar registration templates | Yes |
| Webinar software integration | Yes |
| Webinar replay pages | Yes |
| Automated evergreen webinar funnel | Yes |
| One click upsells | Yes |
| One click downsells | Yes |
| Inbuilt membership area | Yes |
| Course creation area | Yes |
| Delayed lesson release | Yes |
| Affiliate software (inbuilt) | Yes |
| Affiliate tiers setup | Yes |
| Automated and manual payment to affiliates | Yes |
| Community support | Yes |
| Daily, weekly and monthly virtual meetups | Yes |
| Support from the founders | Yes |
| Pagespeed performance | Slow when traffic peak |
| Learing curve | Moderate high |
| Suitable for ... | Internet marketers, business owners, online marketers, agency and freelancers. |
That's a long list, but it pretty wrap up what Click Funnels is and performs.
Here's what I think Click Funnels does best (and why it has a huge list of followers.
Click Funnels is a great sales funnel builder software but just like any unicorn products, it has it downsides too. One too many for that matter. 
Now, here's what I think Click Funnels lacks dearly.
The most important factor for Click Funnels is Russell Brunson. He is the facelift of the company and he makes sure you feel comfortable using Click Funnels (even with the massive price tag). As a founder, he is approachable and his idea is never-ending. 
Click Funnels Review: Dashboard
Before the Click Funnels were upgraded, the backend system looks horrible. Now, the new design looks cleaner and sharper. As a matter of fact, I find it very useful as an Internet Marketer.
What I truly love about the ClickFunnels dashboard is having a complete summary of my account standings at one glance.
Apart from that, I got to give credits to the CF guys for having a calendar with markers on the bottom right. This gives me an idea on what is happening for the day—free webinar, trainings etc.
Click Funnels Review: Building A Funnel
Building a funnel on Click Funnels is easy. The trick here is NOT to overthink and just go with flow. Click Funnels is build for beginners and to help you build your first funnel under 30 minutes or less. Take a look below.
By default, you are given three options for your funnel goals—collect emails, sell your product or host a webinar.
Choosing any of these options will lead you to the next section for funnel building.
What you see above is a simple and default funnel builder steps. All you need to do are:
This three step process allows you to build sales funnels quickly and efficiently. 
Instead of spending time trying to figure out how to build a sales funnel from scratch (with designs and layouts), you can do that directly with Click Funnels ready-made templates.
You will reach this page when you have selected a template to work with.
Here, you can either edit your page design or create a variation for A/B testing.
Click Funnels Review: Customize Landing Pages
Click Funnels offers drag and drop builder. This means that you can customize the landing page in anyway you want without using a single line of code.
Here's how the Click Funnels drag and drop builder looks like on the backend.
Click Funnels uses blocks and any works to customize your landing page needs to be done within the blocks.
Still, there is no coding skills required and you can literally click to edit any elements on the page.
In order for your landing page to work well with your autoresponder within Click Funnels, you need to setup the automation. Here's how.
Click on the Automation tab allows you to add automation to the list (when visitors sign up).
Basically, the concept goes this way.
Setup SendGrid » Connect API with Click Funnels » Create list in Click Funnels » Setup automation to push data to the list
Here's a bummer. Click Funnels DO NOT offer email marketing solution. It only allows you to send out receipts for purchases or other forms of confirmation. If you require email marketing, you are required to connect to 3rd party email hosting solutions.
Click Funnels Review: Follow-Up Funnels
Follow-up funnels is an autoresponder sequence just like the ones offered by AWeber. However, it is important to understand that Click Funnels relies on 3rd party email marketing providers to do the email delivery.
This is how the follow-up funnels looks like on the backend.
As usual, you can create steps on the left and drag them to reorder. At the bottom of the screen, you would be able to see the conversions and other important stats pertaining to your email campaigns.
Personally, I find Click Funnels Follow-Up Funnels rather useful but annoying to use. Here's what I honestly think.
Click Funnels Review: Backpack
One of the best features for Click Funnels is the inbuilt affiliate software—Click Funnels (platinum package) comes with Backpack. This system allows you to manage affiliate, see their performance, create different affiliate tiers, coupon codes (with or without expiry) and commission payments (automatic or manual) to affiliates.
Backpack is excellent because if you are selling products or services, affiliate marketing is going to drive your sales up. More importantly, it costs lesser than the cost of paid advertising.
If you are looking to have an all-in-one software including affiliate management, Click Funnels Platinum is a well-worth investment for your business.
Click Funnels Review: ClickFunnels Pricing
Is ClickFunnels worth the money? Let's discuss further on Click Funnels pricing. Here's the Click Funnels pricing 2020.
Click Funnels is not your average sale funnel builder software. It is slightly on the higher side when compared to other Click Funnels competitors.
Click Funnels basic plan costs $97 per month and comes 20k monthly visits and 20 funnels.
On the other hand, Click Funnels Platinum offers unlimited everything, including Follow-Up Funnels and Backpack.
The biggest differences between ClickFunnels basic vs ClickFunnels Platinum are:
Now, this is a hard decision. One that took me over 3 days to really decide. Believe me, I created a trial account for ClickFunnels Basic and a separate trial account for ClickFunnels Platinum just to experience them!
Here's what I had decided (and I hope you find these useful).
Click Funnels Platinum offers significant power especially when it offers an all-in-one marketing solution for website owners. This package is best fit for those who are ALREADY earning decently from their products or services.
Click Funnels Basic offers an entry level sales funnel builder tool that is AFFORDABLE for small business owners and entrepreneurs, with the costs of a reduced features.
Subscribing to Click Funnels Platinum is a privilege and I strongly recommend you to go for this package only if you need the following:
On the other hand, Click Funnels Basic is more geared towards simplicity and building excellent sales funnels—minus all the extra addons that costs $200 extra each month.
Click Funnels Review: How To Use Click Funnels Properly?
You may have an excellent sales funnel builder software but if you have no idea how to use it, you are not going to build excellent funnels.
Let's say you have very limited knowledge in sales funnels and you want to use Click Funnels.
The concept that Click Funnels 'sells' to everyone is this. The sales builder software is one of the most advanced one in the market (truth) but, there will be multiple upsells within the software itself.
You are NOT REQUIRED to purchase any addons or trainings, but getting getting these addons or trainings will definitely IMPROVE your conversion rate, traffic and sales revenue.
I'm not implicating that Click Funnels is bad. I'm just saying that you might need some assistance if you are starting out with Click Funnels as a newbie.
I have been critical on Click Funnels and I want to make sure that you KNOW exactly what you are signing up for.
Click Funnels is best if you know exactly what to do. 
But what if you don't want to spend a whole of money with Click Funnels but WANTS TO MAKE MONEY with your products/services, I recommend you to get in this free masterclass that I'm hosting for a limited time.
I'll show you exactly the strategies, platforms and tools I use to go from $0 to 6 figures in under 12 months.
Summary: Honest ClickFunnels Review 2020
As a summary, Click Funnels is not bad and I can't help but to constantly recommend anyone who is serious in generating more leads and turning them into sales through strategic sales funnels.
Click Funnels is definitely at a higher end in terms of sales funnel builder software pricing but the support you get is definitely worth the money. The community on Facebook itself is super supportive and you can get tons of knowledge just by connecting to them!
Not sure if Click Funnels is right for you? Grab your free 14-days trial right here and judge for yourself.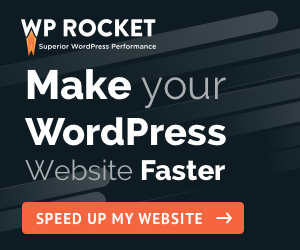 Young at heart and a deep passion for entrepreneurial success, Reginald is devoted to share everything he had learned about online marketing with the public. Follow him for more awesome postings.
Build An Email List (Faster)