In an era where emails have become a vital marketing channel, standing out in overloaded inboxes is an all-important challenge. The GetResponse AI Email Generator is the game-changing solution you've been looking for. This insightful guide exposes its capabilities and how it can transform your email marketing strategy.
What is Email Marketing?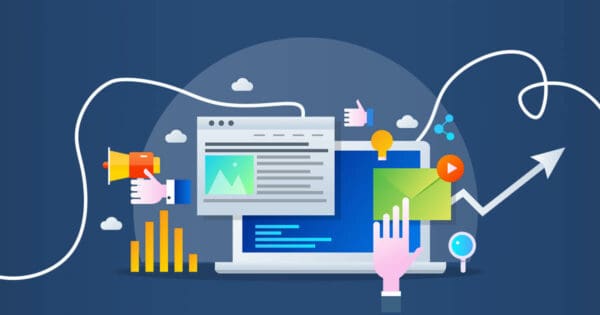 Email marketing is a digital marketing strategy that involves sending emails to prospects and customers. The intent is to build relationships, promote products or services, increase brand awareness, or maintain customer loyalty.
Successful email marketing involves delivering relevant and valuable content to recipients who have expressed interest in your services or products. This can be in the form of newsletters, promotional emails, reminders, triggers based on customer action, or simple relationship-building emails.
Why is Email Marketing Important?
Email marketing is a powerful tool for businesses for several reasons:
Reach a Global Audience: Unlike other forms of marketing, email isn't limited by geographical boundaries.
Affordable and Cost-Effective: It comes with minimal costs, making it highly accessible even for small businesses.
Personalized Communication: With email marketing, content can be tailored to individuals, allowing a higher degree of personalization.
Improve Sales: Email marketing can assist in nurturing leads, leading to increased conversions and sale rates.
Build Relationships: Regular emails build valuable relationships with your customers.
Easy to Measure: With most email marketing tools, you can track open, click-through and conversion rates, making it simple to spot how a campaign can be improved.
Introducing GetResponse's AI Email Generator
GetResponse's AI Email Generator is an innovative tool designed to revolutionize your email marketing strategy. By leveraging machine learning, the tool offers highly personalized emails that are more likely to engage users and provoke action.
Implementing GetResponse's AI Email Generator: A Step-by-Step Walkthrough
Step 1: Selecting the Goal for Your Email
The AI Email Generator starts with understanding your email's objective, be it boosting product awareness, encouraging a subscription, or promoting a discount.
Step 2: AI-Powered Copywriting
Using advanced learning algorithms, the AI Email Generator crafts unique, personalized copy that appeals to your target audience. Expect concise, compelling content that piques curiosity and drives engagement.
Step 3: Optimized Send Time
Timing is key in email marketing. The AI tool analyzes user behavior data to identify the perfect time to send emails, increasing your chance of higher open rates.
Step 4: Performance Analysis
Place your strategy under a microscope with AI-driven performance analysis. By learning from user interactions, future emails become even more tailored and effective.
Advantages of Using GetResponse's AI Email Generator
Personalized Content: The AI generates highly personalized emails that resonate with recipients, making your campaign more effective.
Improved Engagement: Compelling, personalized content leads to improved engagement and higher conversion rates.
Time-Efficient: The automatic generation of personalized emails saves significant time and effort.
Continuous Learning and Optimization: The AI tool learns from user engagement data and continuously optimizes future emails.
Unleashing the Power of AI in Your Email Marketing Strategy
Incorporating AI into your email marketing strategy with the GetResponse AI Email Generator streamlines the process and boosts effectiveness significantly. From crafting engaging copy to scheduling optimal send times, this AI tool transforms your approach to email marketing.
Conclusion
GetResponse's AI Email Generator is the key to standing out in the crowded world of email marketing. Its machine learning capabilities provide a creatively efficient and remarkably effective approach to crafting personalized email campaigns that truly engage. Start your email marketing transformation today with GetResponse!