How To Get Listeners To Your Podcast Shows?
How To Get Listeners To Your Podcast Shows?
How to grow your podcast listeners and get more listeners? Here are the best tips to get more listeners to your podcast shows.
The Ultimate Guide To Drive Traffic To Your Podcast
Launching a podcast is an easy task—but getting listeners to tune in is an uphill task. Of course, with the technology today, you can easily start a podcast without expensive equipment or knowledge. In this article, I'll share with you simple steps and strategies you can take to increase listeners to your podcast.
Make Your Podcast Visible
There are dozens of podcasts in a single sub-topic and you don't want your podcast to get buried in the sea of podcasts.
Making your podcast visible is an important step to get more clicks and traffic to your podcast.
Power branding your blog is an important step to get your blog the needed visibility it deserves.
Want to know how to brand your blog to get crazy amount of traffic? Carry on reading.
Podcast Artwork that stands Out
There are many factors that make a podcast artwork looks good. One of them is the colour. Making sure your artwork looks good from a far will help you stand out from the crowd.
For example, the dimension for a podcast art work is 3000 x 3000 pixels. If you have no knowledge in doing podcast artworks, head over to Fiverr and hire a freelancer to do it for you.
Have A Cool Intro And Outro
When it comes to podcasting, having an intro and outro could create a certainly level of professionalism. Every major podcasters in the world has either an intro, outro or both.
So, if you want to get in the 'game', there's no harm to get one.
An intro and outro is a snippet that introduces the podcasters and the show to the listeners. You get a decent intro and outro from Fiverr for only $10 (or more).
Launching a podcast is one thing and promoting it is another. Listeners won't flock to hear your podcast (unless you are Elon Musk or Bill Gates). So, you need to do more to promote your podcast.
Here are some tips to promote your podcast and increase podcast listeners.
Inform your email subscribers
Have you told anyone about your nw podcast? Emailing your subscribers and telling them about your podcast is an awesome way to drive some traffic to your podcast.
Most email marketing solutions allow you to send broadcast in bulk to all your email subscribers at no additional cost.
If you are not building an email list and using email marketing solution, I recommend you to start right now. You can start with the free but limited feature email marketing solution such as MailChimp or a full-fledge but affordable email marketing solution such as AWeber.
getting traffic to your podcast
As a summary, there are many ways to drive traffic and increase listeners to your blog post. All you have to do is to work hard in promoting your podcast and you will be on your way to reach your first 1,000 listeners.
Tell me what you think in the comments below.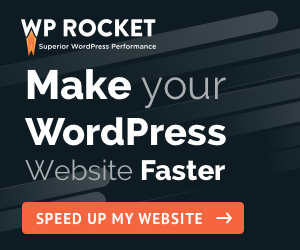 Young at heart and a deep passion for entrepreneurial success, Reginald is devoted to share everything he had learned about online marketing with the public. Follow him for more awesome postings.
Build An Email List (Faster)