How To Start A Blog Business In 2020 (And Get Paid)?
How To Start A Blog Business In 2020 (And Get Paid)?
Get the best blogging tips for free at ReginaldChan.net
What is a blog (and why it matters)?
A blog is a website that produces information to the public. From technology to financial news, there are many forms of blogs thanks to the Internet.
 blogging is a powerful way to earn passive income and the term "how to start a blog business" is in high demand thanks to the current unstable economy around the world.
In this article, you will find more information on how to start a blogging business and get paid from it. But before that, there are several fundamentals that you need to know and understand. 
The important requirements to start a blog are:
Domain name (a.k.a. blog name)
Web hosting
WordPress
Don't worry if these sounds challenging or complicated. I can promise you they are not. Follow the guide below and you will be on your way to start a blog business (that makes money) under 90 days.
Most bloggers struck at this part for way too long and you shouldn't. While choosing a good blog names makes it is easier for remembrance and SEO advantages, most of these are just blogging myth that carry no weight to your success.
I usually use this formula when choosing a good blog name for my site.
Prefer to be either a .com or .net top level domain
Not too lenghty (under 15 character length at most)
One single word keyword within the blog name
Let me give you an example. I launched WPMaven.net some months back.
WPMaven.net = WP (represents the term "WordPress" and Maven is to complete the domain name.
When you are just starting a blog, you don't need to spend hundreds of dollars with premium WordPress hosting solutions. While these are great, it can be heavy on your financials.
For example, Kinsta hosting maybe one of the best web hosting in the planet, but forking out $30 even before you start making money can be really heavy for beginners.
The last step is to install WordPress to your site. WordPress is a CMS that allows you to do all the blogging related stuffs. WordPress (or WP in short) helps you to create and publish blog posts quickly and without coding skills.
Currently, there are thousands of free WordPress themes and plugins that you can download directly from the WordPress repository. And by any chance you need better support or slightly premium WordPress themes and plugins, you can opt for Thrive Themes and plugins that costs only $19 per month.
Thrive Themes comes with a wide range of ready-made themes and plugins that are able to convert boring blog posts into super engaging one. The more engaging the content is, the higher the opportunity for you to make money from blogging. Take a look at Thrive Themes for more information.
Getting Paid With Blogging Business
If you want to a start a blog business and make money, these are exact steps you need to take to grow your online business. Once those are done, you can opt to place Google Adsense advertisement banners or other affiliate products on your site (where you get a commission cut for every sale you make).
Is this the best time to start a blog business in 2020? Yes, there is no denial and I recommend you to start right now!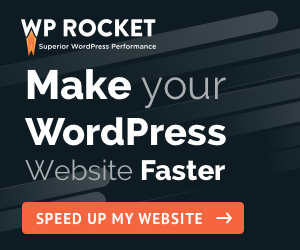 Young at heart and a deep passion for entrepreneurial success, Reginald is devoted to share everything he had learned about online marketing with the public. Follow him for more awesome postings.
Build An Email List (Faster)