ClickFunnels vs LeadPages 2020 [Zero Fluff &Zero BS Comparison]
ClickFunnels vs LeadPages 2020 [Zero Fluff &Zero BS Comparison]
Looking for the best ClickFunnels vs LeadPages 2020 comparison? Here is a zero BS, zero fluff comparison between both heavyweights in the lead generation world.
Review: ClickFunnels VS LeadPages
Allow me to start by saying that most ClickFunnels versus LeadPages comparison on the Internet is flawed. This is because ClickFunnels is a comprehensive all-in-one marketing solution while LeadPages is an excellent landing pages and sales pages builder. 
So, why are people searching for ClickFunnels vs LeadPages? The answer is simply because ClickFunnels is expensive as opposed to LeadPages. Here's my critical review on ClickFunnels.
Before we start comparing LeadPages vs ClickFunnels, it is important to understand that comparing software to software is like comparing Apple to Samsung.
The best ClickFunnels vs LeadPages review should circle around using LeadPages as an alternative to ClickFunnels. And this is exactly what you will find in this ClickFunnels vs LeadPages review.
Introduction to ClickFunnels
ClickFunnels is a software designed to build sales funnel builder without coding skills. It offers a 14-days free trial for those who are just starting out and would want to learn more about the software.
It comes with two packages—ClickFunnels Basic and ClickFunnels Platinum.
ClickFunnels Basic offers an entry level funnel builder solution for entrepreneurs, webmasters, Internet marketers and small business owners. It is considered affordable and you can use it easily without any coding skills.
ClickFunnels Platinum is a comprehensive, all-in-one marketing solution that comes with funnel builder, email marketing automation and affiliate management tool. This package is a much better fit for businesses that already making money and would want to scale their business to new heights.
I had recently published a full, lengthy and honest ClickFunnels review and I recommend you to take a read here: Best ClickFunnels Review
Introduction to LeadPages
LeadPages comes with three packages—LeadPages Standard, LeadPages Pro and LeadPages Advanced.
LeadPages Standard offers landing pages for a single site and without any payment gateway integration. This is an excellent choice for small business website owners who want to generate leads on automation.
LeadPages Pro is a mid-tier solution that comes with everything from basic plus split testing ability. At the same time, there is also email link triggers which allows you to turn cold leads into hot ones directly from your email marketing efforts.
LeadPages Advanced is the highest tier and is often best when you are managing multiple domains and sub accounts for your client. This is also a great option for agencies due to sub account management.
LeadPages is powerful and more importantly, extremely easy to setup and launch a landing pages in minutes. It's affordable pricing (even with the highest tier) makes it a no brainer for website owners to opt for LeadPages over ClickFunnels. Register for a free account with LeadPages here.
ClickFunnels VS LeadPages: The Comparisons That Matter
Finally, let's compared both ClickFunnels and LeadPages (side by side). This comparison is lengthy, therefore, I recommend you to use the Search option to search for relevant information.
It is important to note that I am comparing ClickFunnels Basic to LeadPages Standard as an entry level sales funnel builder option.
| Features | ClickFunnels Basic | LeadPages Standard | Winner |
| --- | --- | --- | --- |
| Number of sites | 3 | 1 | ClickFunnels |
| Number of landing pages/funnels | 20 | Unlimited | LeadPages |
| Number of traffic | 20,000 per month | Unlimited | LeadPages |
| Number of leads | Unlimited | Unlimited | - |
| Free domain | No | Yes | LeadPages |
| Hosting | Hosted | Hosted & self hosted | LeadPages (for control) |
| Mobile responsive templates | Yes | Yes | - |
| Split testing | Yes | No | ClickFunnels |
| Visual funnelization | Yes | No | ClickFunnels |
| Drag and drop builder | Yes | Yes | - |
| Payment gateway | 3 | No (available on higher tiers only) | ClickFunnels |
| Pricing | $97 per month | $28 per month | LeadPages |
Takeaway: ClickFunnels VS LeadPages
Based on the comparison above, both ClickFunnels and LeadPages excel in specific categories (remember Apple vs Samsung?).
If you have a budget constraint, LeadPages is definitely a better option. As a matter of fact, LeadPages is 3.5 times cheaper compared to ClickFunnels.
On the other hand, ClickFunnels is a better option for those who want to scale. This means that it is easier for you to start small and move up the pricing tiers as your business grows.
ClickFunnels entry level certainly underperforms compared to LeadPages in terms of pricing and features but upon upgrading to ClickFunnels Platinum, it easily surpasses even the most advanced marketing tools in the market.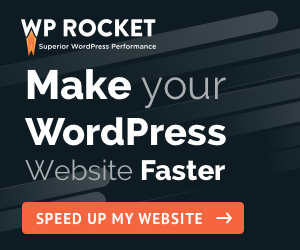 Young at heart and a deep passion for entrepreneurial success, Reginald is devoted to share everything he had learned about online marketing with the public. Follow him for more awesome postings.
Build An Email List (Faster)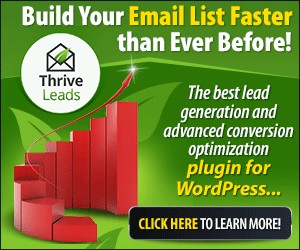 [Free Masterclass] Discover the exact steps I took to go from $0 to 6 figures under 12 months