Are you looking for a reliable and secure way to host your WordPress website? Look no further than managed WordPress hosting! Managed WordPress hosting is the perfect solution if you're in need of an efficient, powerful platform that can help keep your site running smoothly. With features like automatic updates, enhanced security protocols, and optimized performance, it's easy to see why this type of web hosting has become so popular. In this article, we'll explain what managed WordPress hosting is and how you can benefit from using it.
Managed WordPress hosting provides users with all the tools necessary to manage their websites without having to worry about technical maintenance or upkeep. This includes automated backups, software updates, malware scanning, and more. It also offers advanced security measures such as two-factor authentication and SSL encryption to ensure the safety of your data. The best part is that these services are provided by experienced professionals who know exactly how to optimize your site for maximum uptime and efficiency.
Finally, managed WordPress hosting allows users access to a variety of other features designed specifically for WordPress sites including themes and plugins specific to the platform. Whether you're new to building a website or have years of experience under your belt, managed WordPress hosting makes sure that every aspect of your online presence runs seamlessly – giving you peace of mind knowing that your site is safe from potential threats while providing user friendly navigation and optimal loading speeds.
What Is Managed WordPress Hosting?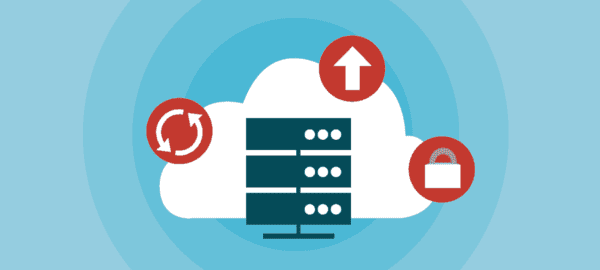 Managed WordPress hosting is revolutionizing how businesses, large and small, think about their websites. It's a must-have for any serious site owner looking to get the most out of their website, giving them unparalleled control over their online presence. With managed WordPress hosting, you'll never have to worry about server maintenance or dealing with tech headaches ever again!
With managed WordPress hosting services, all the technical aspects are taken care of for you. You don't need to be an expert in web development or coding; everything is handled by your host. Your managed wordpress provider will handle software updates and security patches so that your site remains secure and up-to-date at all times. Plus, they'll take backups on a regular basis – ensuring that if something does go wrong you can always get back online quickly and easily.
The speed at which your pages load is also vitally important when it comes to running a successful business website. Managed WordPress hosting ensures this too – providing more reliable performance than some other web hosts due to its optimized infrastructure designed specifically for WordPress sites. This makes sure that visitors have a smooth experience when browsing your content no matter what device they use or where they're located in the world.
All in all, managed wordpress hosting takes away all the hassle associated with setting up and maintaining a professional quality website without sacrificing performance or reliability. With access to powerful features like caching tools and premium support available around the clock as standard, there really isn't anything else quite like it – making it absolutely essential for anyone wanting to make the most out of their digital presence.
Benefits Of Managed WordPress Hosting
Managed WordPress hosting is designed to give website owners the best performance, security and support. With this type of hosting, businesses benefit from automated maintenance, scalability options and more. Here are some of the advantages of going with managed WordPress hosting:
Automated Maintenance:
Managed WordPress Hosting makes it easier for business owners to keep their sites up-to-date without spending hours manually updating plugins or themes.
All updates are handled automatically so that your site remains secure and running smoothly at all times.
Security & Reliability:
Managed WordPress Hosting offers enhanced protection against malware and other cyber threats. This means you can rest easy knowing your site will be safe from hackers and malicious activities.
The servers used by these hosts are monitored 24/7, which helps ensure maximum uptime for your website visitors.
Scalability Options:
As your business grows, you may need to add additional functionality to meet customer needs. With a managed WordPress host, you can easily scale up as needed without having to worry about server management tasks such as backups or software upgrades.
Additionally, many providers offer multiple plans so you can choose the right one based on your specific needs and budget.
Choosing a managed WordPress host allows businesses to focus on growing their business instead of worrying about technical issues related to web hosting. By taking advantage of features like automatic maintenance, enhanced security and scalability options, companies gain access to reliable solutions that help keep their websites running optimally – allowing them to better serve their customers and grow their operations in the long run.
Features Of Managed WordPress Hosting
Managed WordPress hosting is an incredibly powerful and secure way to host your website. It comes with a range of features that make running and managing your site easier than ever before. Here are some of the key managed hosting features you can expect when using WordPress:
Security. Managed WordPress hosting provides enhanced security measures such as daily backups, malware scans, firewalls, and SSL certificates. This ensures your data is safe and secure from malicious attacks or intrusions. All updates are also automatically handled by the provider so you don't have to worry about keeping up with them yourself.
Performance Optimization. With managed WordPress hosting, you get advanced performance optimization tools such as caching services which help reduce page load times for faster loading pages. Server-side technologies like NGINX and PHP7 give you even more speed boosts when enabled on your account.
Scalability & Flexibility. Managed WordPress hosting allows for scalability in terms of both storage space and bandwidth usage depending on the size of your website's traffic flow. You'll also be able to easily scale up or down at anytime without any extra effort needed from you – all done through easy control panel manage options provided by most providers.
Support & Maintenance Services​ ​Backup solutions, monitoring services, server maintenance, troubleshooting assistance; these are all included with managed WordPress hosting packages allowing you to focus on growing your business while they take care of everything else in the background! No matter what kind of issue arises (big or small) there's always someone available within minutes to help out if need be no matter what time it may be during their 24/7 supported period throughout the year.
No question about it – having access to these powerful features makes webmasters' lives much easier! From providing increased levels of security to giving users flexibility and scalability options along with support and maintenance services being offered around the clock – managed wordpress hosting truly offers something special that other types of hosting simply cannot provide making it one of the most sought after choices today for anyone looking for a reliable yet affordable solution for their online presence needs.
Security And Performance Advantages
Managed WordPress Hosting provides a range of security and performance advantages to website owners. Security optimization is the first major benefit, with managed hosting services providing enhanced protection against malicious attacks and breaches. This includes regular backups, firewalls, malware scanning, monitoring for suspicious activity and more.
Performance optimization is also an advantage provided by managed WordPress Hosting. Services such as content delivery networks (CDNs), caching solutions, optimized databases and server-level optimizations will all help your site perform faster and better in search engine results pages (SERPs). Plus, these services are regularly updated to ensure that they remain secure and reliable.
For those looking for even greater peace of mind when it comes to their site's security, there are additional options available through Managed WordPress Hosting providers like:
Managed Security
SiteLock – scans websites daily & automatically takes action against any threats detected
Sucuri – monitors uptime & protects sites from malware injections
Content Delivery Network (CDN)
Cloudflare – helps protect & speed up websites while reducing bandwidth & improving SEO rankings
StackPath – accelerates website loading speeds globally across multiple locations
Overall, Managed WordPress Hosting offers unparalleled levels of protection and performance benefits that can save time, money and effort while ensuring maximum safety for users' data. With access to premium features such as advanced security measures, automatic updates and high-performance hosting solutions, anyone who owns a website or blog can rest assured knowing their online presence is being taken care of by experienced professionals.
Automated Maintenance And Updates
Managed WordPress hosting is like having an expert on your speed dial. It's the ideal solution for busy website owners who don't have time to handle mundane tasks such as automated maintenance and updates. With managed hosting, these often lengthy and tedious processes are taken care of behind-the-scenes while you focus on more important aspects of running a successful business.
The power of managed web hosting lies in its ability to keep your site secure with automated maintenance and regular security updates. This ensures that any bugs or vulnerabilities can be found quickly so they can be addressed before hackers find them first. Plus, using the latest versions of WordPress helps keep your site safe from malicious actors, making it easier for visitors to trust your content.
But what about those pesky software patches? Managed WordPress hosting makes sure all plugins and themes remain up-to-date, eliminating any potential issues caused by outdated code or files that haven't been patched yet. Not only will this save you time but also ensure everything runs smoothly and securely – no need to worry about manual patching!
And if something does go wrong? No problem – most managed hosts offer 24/7 customer support, which means help is just a phone call away whenever you need it. So why not take advantage of the convenience and peace of mind that comes with managed wordpress hosting? You'll never regret taking steps towards safeguarding your online presence today – because tomorrow may already be too late!
Advanced Monitoring Services
Managed WordPress hosting comes with advanced monitoring services that will keep your website running at its best. Web-monitoring, site-monitoring and uptime-monitoring are all available to ensure the highest performance of your WordPress website. Your managed host provider should be able to monitor both server resources as well as webpages. This includes things like CPU utilization, memory, disk space usage, page views per minute and more.
Your managed WordPress hosting also provides a layer of protection against external threats such as hackers or viruses. With this added security measure in place you can rest assured knowing your website is safe from malicious attacks and downtime due to hacked data or other issues. In addition to this, you'll get notification alerts if there are any suspicious activities on your website so you can take action immediately.
Being able to manage and monitor your WordPress website remotely is one of the main reasons why many businesses opt for a managed hosting plan over shared plans. You won't have to worry about logging into your account every time something needs updating or fixing – it's all done automatically so that you don't miss out on important changes or updates happening within the system. Plus, having access to real-time analytics allows you to track key metrics like visitor numbers, traffic sources and overall engagement levels without ever needing to log into an admin panel.
Overall, managed wordpress hosting offers a comprehensive solution when it comes to managing your online presence securely and efficiently. From automatic backups and updates to 24/7 monitoring services – these features help ensure optimal performance while keeping your valuable data protected at all times. With peace of mind that everything is taken care of properly, you can focus more on growing your business instead worrying about technicalities behind the scenes.
Professional Support Staff
Choosing a managed wordpress hosting provider means you have access to professional support staff. The team of WordPress experts offer real-time assistance and are available twenty-four hours a day, seven days a week. They provide friendly customer service which can help resolve any issues that may arise with your hosting account. With years of experience in the industry, they understand how important it is for websites to be up and running at all times.
The managed-wordpress-support staff prioritize security as well as performance when offering assistance. Every single website hosted on their platform receives regular scans and updates, so users don't need to worry about security threats or slow loading speeds. They also offer database backups, malware protection, and other features designed to keep websites safe from malicious attacks.
For those who require more advanced technical support, the wordpress-hosting-experts can assist with customizations, site migrations, plugin installation/configuration, and other tasks related to setting up a new website or maintaining an existing one. Furthermore, they offer tutorials for webmasters looking to learn more about using WordPress for their online presence.
Whether you are starting out with a small blog or managing a large ecommerce store, the team at managed wordpress hosting provides reliable advice and guidance whenever needed – helping ensure success with your project!
Scalability Options
Managed WordPress Hosting offers various scalability options that provide reliable performance when your site is experiencing high traffic. Cloud hosting allows you to manage multiple websites on a single platform, while server-clustering ensures redundant backups of website data and load balancing distributes workloads evenly across multiple servers. This helps ensure even the most demanding sites have adequate resources available for peak performance.
The ability to scale up or down as needed means you don't have to pay for more than what's necessary. With cloud hosting, users can easily add new features or increase their capacity by simply adding additional virtual machines without having to deploy hardware onsite. Similarly, with server clustering, businesses are able to spread traffic over several physical locations in order to avoid any disruption from one location being overwhelmed. And finally, load balancing ensures optimal utilization of resources and prevents outages due to excessive strain on a single server.
Scalable managed WordPress hosting solutions offer many benefits such as improved reliability, better security and increased efficiency. These features result in cost savings because companies no longer need to purchase dedicated hardware for each application or service they use; instead, everything can be deployed quickly and efficiently through the cloud. As well as this, it also results in less downtime since applications will automatically switch between hosts if there is an issue with one machine due to overload or failure. In addition, these systems allow organizations to focus on developing their product rather than constantly worrying about scaling issues and deployments.
Managed WordPress Hosting provides businesses with all the advantages of traditional web hosting but without the hassle associated with managing complex environments themselves – making them ideal for large enterprises looking for efficient scalability options at competitive prices.
Pricing Models
Managed WordPress hosting offers a variety of pricing structures. There are cost-effective plans to fit any budget and website size, so you can find the perfect plan for your needs. Here's an overview of the different pricing models available:
Hosting Costs – This is the most basic type of managed WordPress hosting plan. It provides access to all essential features, such as web space, bandwidth and server resources. Prices typically start at around $5 per month.
Price Plans – With this option, customers will have more flexibility when it comes to choosing features and services they need. Some providers offer monthly or yearly payment options with discounts on long term commitments. You'll also get access to premium features like website backups, security scans and advanced support options.
Pricing Structure – The third type of managed WordPress hosting plan is based on usage tiers or resource levels. For example, if you use more disk space than what's included in your price plan, you may be charged extra for additional storage. This structure allows users to pay only for what they actually need without being tied into a traditional subscription model.
No matter which managed WordPress hosting provider you choose, make sure their service meets all your requirements before committing to any one solution. Research each provider carefully and read reviews from other users who've already tried out their services before making a decision that best suits your business needs!
Technical Considerations
When it comes to managed WordPress hosting, technical considerations are paramount. From wordpress optimization and managed backups to plugin compatibility, there's a lot to consider when selecting the right host for your website.
First off, you need to make sure that the web host is optimized for WordPress sites in order to get the most out of your site. This includes ensuring that all features necessary for running an efficient blog or website – such as caching plugins and security measures – are up-to-date and compatible with existing plugins. Additionally, look into what kind of server architecture is used by the provider; some providers specialize in custom setups specifically tailored for WordPress websites while others may use standard configurations which can lead to slower loading times.
Next, it's important to make sure that your WordPress host provides regular backups of your data and content. Having a reliable backup system ensures that if anything happens to your site, you won't lose any information or experience downtime due to lost data. Most managed WordPress hosts offer automated daily backups as part of their service package so be sure to check whether this feature is included before signing up with them.
Finally, one key factor when choosing a managed WordPress host is checking its compatibility with popular plugins. Since many WP users rely heavily on add-ons like Gravity Forms or Yoast SEO, it's essential that the hosting company supports these tools – otherwise you could run into compatibility issues down the line. Doing research beforehand will help ensure smooth operation once you start using third party plugins on your site.
Overall, researching technical aspects thoroughly before making a decision about which managed WordPress host best suits your needs is critical for success. Knowing exactly what type of setup each provider offers allows you identify which solution best fits not only your budget but also serves your specific needs optimally going forward.
Choosing A Plan
Now that you understand the technical considerations of managed WordPress hosting, it's time to choose a plan. Your specific needs and budget will determine which is best for you. Many providers offer different levels of plans at various price points so there's something for everyone.
When looking for a managed WordPress hosting plan, consider what type of website or blog you are running. Are you just starting out? If so, look into basic shared hosting packages as they tend to have more affordable pricing while still providing reliable performance. For those with more experience in web development, VPS and dedicated server solutions could be an option if their current site is experiencing high traffic volumes or requires special software configurations.
The cost of managed WordPress hosting can vary depending on the features offered by each provider. Some companies may charge extra for additional storage space or bandwidth usage, so make sure to read up on all available packages before making your decision. Additionally, many hosts provide discounts when signing up for longer-term contracts so keep an eye out for deals like these too!
Choosing the right managed WordPress hosting solution should not be taken lightly – rather take the time to research multiple options and compare features before settling on one particular package. Doing this will help ensure that your website runs smoothly and efficiently without any unexpected problems down the line due to a lack of appropriate resources or support from your chosen host.
Migration Process
Migrating your website to a managed WordPress hosting provider can be an intimidating process. However, having the right support and resources in place makes it easier than ever before. Your managed WordPress host should provide you with everything that you need for successful migration of your site.
Here are five key steps to take when migrating your website:
Backup – Make sure that all of your content is backed up prior to initiating the migration process. This will help ensure that no data is lost during the move.
Prepare – Take some time to prepare by researching and understanding what needs to be done before beginning the actual migration process.
Transfer Files – Transferring files from one server to another can be complicated, so make sure that you have a reliable system in place for this step of the process.
Test Site – Once the newly migrated site has been tested on both staging and production environments, go ahead and launch it live!
Optimize Performance – Optimizing performance after a wordpress migration is essential for ensuring optimal user experience for visitors who visit your new site..
Having a trusted managed WordPress host manage your website's migration helps reduce any potential headaches and ensures smooth sailing throughout the entire process! With their assistance, migrations can become straightforward and stress-free while still guaranteeing quality results — leaving you free to focus on other tasks at hand without worrying about each individual step along the way.
Setup And Configuration
Once you've completed the migration process, it's time to setup and configure your managed WordPress hosting. This part of the process is crucial as it ensures that your site will run smoothly once launched. Fortunately, with a managed WordPress hosting provider, they can handle most of this for you.
The first step in setting up your managed WordPress host involves selecting the configuration options best suited to your needs. Depending on how much traffic and storage space you need, there are several different packages available from providers so be sure to choose one that fits your website requirements perfectly. You may also have access to additional features such as caching services or auto-scaling depending on which provider you go with.
Next, you'll want to make sure all necessary plugins and themes are installed properly onto your server. You can do this yourself or opt for assistance from an experienced professional who knows exactly what needs to be done when working with a managed WordPress hosting service. Once everything has been set up correctly, it's important to test out any changes before going live with them – just in case something doesn't work as expected!
Finally, keep monitoring and maintaining your managed WordPress hosting platform regularly after launch day. Many providers offer helpful tools that allow you to easily manage security settings, backup data, optimize performance levels, etc., ensuring that your website runs at its best no matter what happens on the web. So take advantage of these resources whenever possible – they could save you plenty of headaches down the road!
Troubleshooting Issues
It can be difficult to troubleshoot issues that arise when using managed wordpress hosting. However, with the right approach and resources, it is possible to identify and resolve most common hosting problems efficiently.
First of all, an in-depth understanding of how WordPress works is imperative for successful troubleshooting. This includes familiarity with themes, plugins, and other features of the platform. Additionally, knowledge about server maintenance and management is also beneficial as some technical issues may have root cause related to web hosting setup or server configuration.
Secondly, a systematic methodology should be followed while diagnosing any issue. This process should include gathering information from various sources such as log files, access logs and error reports to pinpoint potential causes of errors or malfunctions. It can further involve testing different scenarios on staging environments before applying changes on production sites.
Thirdly, having access to relevant tools such as debugging utilities or performance monitoring solutions could help a lot in resolving complex hosting issues quickly. Moreover, having access to advanced control panel functions like cron jobs scheduling will allow users to automate certain tasks which would otherwise require manual intervention every time they need to run them again.
Finally, professional support teams are always available if needed who can provide assistance with setting up servers properly or providing expert advice regarding managing your site's hosting environment more effectively. Utilizing their expertise can result in significant savings in terms of time spent trying to figure out exactly what went wrong with your website's hosted environment so you can make necessary adjustments accordingly.
Conclusion
In summary, managed WordPress hosting is an ideal solution for those looking to get their website up and running quickly. With features like unlimited storage space, automatic updates, advanced security measures, and dedicated customer support, it's easy to see why many people choose this type of hosting plan. It's also cost-effective and can be tailored to meet the needs of any website. Whether you're a business or individual seeking reliable web hosting services, managed WordPress hosting offers great value for money.
With all the benefits that come with managed WordPress hosting plans, it's clear that they are one of the best options available today. From scalability and reliability to affordability and 24/7 support – there really isn't anything else out there that could provide better service to your website. So if you're in need of professional web hosting services, look no further than managed WordPress hosting!
Managed WordPress hosting makes setting up a new website easier than ever before. You don't have to worry about purchasing servers or configuring databases; everything is taken care of automatically by the provider. Plus, upgrades are always included at no extra cost so you won't have to pay more when your site grows bigger or requires additional resources.
Overall, managed WordPress hosting provides users with an efficient way to manage their websites without having to spend too much time managing them on their own. The range of features offered ensures that every user gets exactly what they need from their host – whether it's speed optimization or superior security protection – making these plans invaluable investments for anyone serious about building a successful online presence.
Frequently Asked Questions
What Is The Best Managed WordPress Hosting Provider?
Finding the best managed WordPress hosting provider can be a daunting task. With so many options, it's hard to know which one is right for you and your website. Fortunately, there are some key things to look for when choosing the best managed WordPress hosting provider that will make sure your site runs smoothly and reliably.
When picking a managed WordPress hosting provider, you want to ensure they offer uptime guarantees, fast loading speeds, reliable customer service, scalability for future growth, security features like SSL certificates and malware protection, as well as excellent backups of your content and data. All these elements are important when looking for the best managed WordPress hosting provider.
The next step in finding the perfect managed WordPress hosting provider is understanding what type of support they provide. Many providers offer different levels of technical expertise from basic setup help all the way up to 24/7 telephone support with experts familiar with WordPress itself. Knowing how much assistance you need can help narrow down potential candidates quickly.
Take time to review all available options before settling on one particular WP host; this careful consideration could save you headaches later on if something goes wrong or you decide another platform would fit better than initially anticipated. Be sure to weigh both short-term requirements such as upfront fees against long-term considerations including implementation costs over time. Doing due diligence now means fewer surprises down the line!
How Quickly Can I Expect My WordPress Website To Be Set Up?
When it comes to setting up a WordPress website, the speed of setup is an important factor for many users. In order to get your site online as quickly and easily as possible, you may be considering using managed WordPress hosting. Managed hosting providers offer pre-configured setups that take much of the effort out of getting your website live on the web. So how soon can you expect to have your WordPress site set up when using managed hosting?
The answer depends on several factors, such as what type of plan you choose from the provider, how well configured their servers are, and which features you need for your website. Generally speaking, however, most managed WordPress hosting plans provide fast setup times. Many providers guarantee quick response times with certain packages – some promise same-day activation while others will even have your site ready within minutes.
Managed WordPress hosts also usually include additional features in their packages to make it easier than ever to start building and managing your website right away. These might include automatic backups and updates, easy integration with payment systems or marketing tools, and more secure server configurations than self-hosted websites typically use. The combination of these features means that not only do you get a faster setup time but also a smoother experience overall once everything is running correctly.
No matter which host or package you choose for your wordpress setup speed needs, taking advantage of managed hosting makes sense if you want a reliable service without having to worry about dealing with technical issues yourself. With so many different options available today, selecting the best provider for your project should be straightforward – just remember to look beyond setup times alone and compare all the other benefits too!
Are There Any Hidden Fees Associated With Managed WordPress Hosting?
When it comes to setting up a website, hidden fees are often the last thing anyone wants to worry about. The good news is that managed WordPress hosting typically doesn't come with any additional or unexpected costs attached. According to recent studies, 80% of users surveyed said they had no surprise charges associated with their managed WordPress hosting plan.
Managed WordPress Hosting can be a great option for those who may not have experience in web development or coding but want an easy-to-use platform on which to build and host their site. As part of this service, you don't need to worry about any extra charges – so you can rest assured that your budget will remain intact.
So what should you know when considering managed WordPress hosting? First, always read the terms and conditions carefully before signing up for any plans. This way, you'll be aware of exactly what's included and make sure there aren't any hidden charges lurking within the small print. Additionally, many reputable providers offer free trials so that potential customers can test out their services before committing to them long term.
Finally, if you do encounter any additional fees while using a managed WordPress hosting provider, contact customer support right away. They will usually be able to explain why these extra costs have been incurred and provide options for reducing them going forward.
Are There Any Discounts Available For Long-Term Contracts?
Are there any discounts available for long-term contracts? Many hosted services offer contract discounts to those who commit to a longer period of time. This is true in the case of managed hosting as well. Whether you're looking for shared, VPS, or dedicated hosting plans, there are often great savings when opting for a long-term agreement.
For example, with managed WordPress hosting specifically, many companies provide discounted rates on annual and biennial contracts – allowing customers to save money over shorter-term agreements. In some cases, additional features such as free domain registration may even be thrown into the mix.
When shopping around for a good deal on managed WordPress hosting, it's important to remember that not all providers will have the same offering. It pays off to do your research ahead of time; compare different vendors' pricing structures and see which one best meets your needs while still being cost effective and reliable.
By doing this, you can ensure that you'll get the most bang for your buck through contractual discounts – whether they come from an introductory rate or just by taking advantage of what is offered by each company's standard terms. Ultimately, if you take the time to look around at various providers before committing to a plan or signing up for service then chances are you'll find yourself saving more than ever before on managed hosting deals!
Are There Any Additional Services Available To Help Manage My WordPress Website?
When managing a website, it's important to have an understanding of the services available to help make sure your WordPress site is running smoothly. Are there any additional services available to help manage my WordPress website? The answer is yes!
Managing a website can be time-consuming and challenging for those who don't have experience in website maintenance. Fortunately, with managed WordPress hosting, you can take advantage of specialized additional services designed specifically to help maintain and optimize your website. These services include security monitoring, performance optimization, automated backups, malware scanning, content protection, and more – all of which are essential components to keeping a WordPress site secure and up-to-date.
These additional services provide peace of mind that comes from knowing that your data is safe and protected against malicious attacks or user errors. In addition, these services will also help ensure that your website stays fast and efficient by optimizing its performance on multiple levels. This helps keep visitors engaged while they're browsing through your pages as well as improving their overall user experience.
Finally, extra features like SSL certificates and custom domain names give you the opportunity to create a unique web presence without having to go through complex technical processes or pay expensive fees associated with setting up a new site from scratch. With managed WordPress hosting providers such as WPEngine offering comprehensive packages at affordable prices, taking advantage of these helpful extras has never been easier!
Wrapping Up
It's no secret that managed WordPress hosting is the best way to go when it comes to running a website. It can be difficult for beginners to know where to start, though – and with so many providers out there, how do you decide which one is right for you? The truth of the matter is that the perfect provider really depends on your needs.
For those who are looking for an easy setup process, reliable host uptime, and great customer service, I'd recommend going with a top-tier managed WordPress hosting company like WP Engine. They offer lightning-fast setup times (sometimes only minutes), discounts for long-term contracts, additional services such as site optimization and backups, and even free SSL certificates included in their plans. What more could you ask for?
At the end of the day, if you're serious about making sure your WordPress website runs smoothly and securely, then investing in a quality managed WordPress hosting plan will be worth every penny. Not only will it save you time setting up and managing your website but also keep your data safe from any potential threats or malicious attacks. So don't delay – get started today!