MonsterInsights Review: Google Analytics Plugin for wordpress [Updated 2020]
MonsterInsights Review: Google Analytics Plugin for wordpress [Updated 2020]
MonsterInsights is the best Google Analytics plugin for WordPress. In this MonsterInsights review, discover MonsterInsights feature, analytics and MonsterInsights discounts.
MonsterInsights: A Google Analytics for WordPress Plugin
Looking for the best Google Analytics plugin for your WordPress site?
Even if you don't like stats and analytics, you know that analytics is always important — with the right report, you can grow your site most effectively. 
Google Analytics may be the most popular analytics plugin in the market but do you know that it is also one of the most complicated ones, especially for beginners and business owners who don't have time?
What is MonsterInsights? MonsterInsight is a Google Analytics plugin created by AwesomeMotive, the same guys behind the popular OptinMonster and WPForms plugins.
MonsterInsights is often considered one of the best Google Analytics integration tool for website owners. At this point in time, MonsterInsights had a large database of users, including over 2 million website owners who use it for analytics reporting.
As we know it, Google Analytics is the only source of reliable analytics tracking for websites. But, there is a little bit of problem.
Google Analytics is not easy to use and it can be really complicated for beginners and website owners like you who are very focused in generating great content (not much on reading boring stats).
Let me tell you a story about the time my key virtual assistant who handled my web analytics left abruptly (unexpectedly) and it nearly destroyed my business that I had build over a decade.
As a website owner, I do not have the expertise to read Google Analytics in detail. Sure, I know the number of visits, top pages and stuffs—but not the tiny little details that will drive my web traffic up or down. I counted on my VA to do the needed and she provided me a lot of insights on a weekly basis.
I use this insights to turn my 3-figure website business into a 6-figure business in just 12 months. When she had to leave unexpectedly, I was in trouble.
I didn't want to go through the road finding another VA because I don't have the time to train and guide the new person on what I need.
I came across MonsterInsights and I decided to try it out (it has a free version by the way).
What's next was not only 'troubling' but shocking.
I was able to generate powerful reports that I need in just a few clicks. I could even automate the reports on a daily, weekly or monthly basis.
I knew I had found a winner.
I hope that this MonsterInsights review post will give you some insights on what this analytics plugin is all about and how you can use this for your own advantage in business.
What is Google Analytics and why is Google Analytics important?
If you are reading this, I'm sure you have used Google Analytics before and you know upright (and first hand) how powerful it is.
But there's a little problem with Google Analytics.
It is completely overwhelming and if you are not an analytics expert, it can be very difficult to know where to start, or how to put that data to use.
So, what's the point of using an analytics tool if you are not able to use the data to improve your website?
For most website users (bloggers and business owners), you are looking for an analytics tool that shows you the most important data at a glance, in an easy to understand format.
In this case, you are looking for data that you can use to use almost instantly in improving your website.
What are the features of a good analytics tool for WordPress?
Here's the thing.
If you are an expert in Google Analytics, you don't need an analytics tool for your WordPress site.
So, why should you still use a tool like MonsterInsights?
WordPress analytics tools such as MonsterInsights will give you all that information at a glance, making analytics easy even if you're a beginner.
More importantly, 
MonsterInsights is also much easier to set up than Google Analytics. A beginner to WordPress may not know how or where to place the tracking code.
But setup with MonsterInsights is much easier — you don't have to edit any code on your site.
MonsterInsights was once known as Google Analytics by Yoast
If you're looking for a Google Analytics by Yoast review, you're in the right place!
Wait, what?
It's so bloody confusing (you thought) ...
MonsterInsights was originally developed by Joost de Valk, the developer behind Yoast SEO.
As Yoast grew they decided to focus on SEO products exclusively, and the Google Analytics by Yoast plugin found a new home in 2016 with Syed Balkhi and was rebranded as MonsterInsights.
MonsterInsights Review: Overview
2 million users is quite a feat. What makes MonsterInsights the best Google Analytics plugin for WordPress?
Here are 9 core features of MonsterInsights that website owners love.
MonsterInsights is a Google Analytics plugin for smart website owners and marketers who want to get reliable stats on the go to perform the needed tweaking to generate more traffic with lesser effort.
What you will find below are the detailed MonsterInsights review 2020 that will help you decide if MonsterInsights is the right Google Analytics plugin for WordPress for your site.
1. Setup MonsterInsights Within Minutes
Before MonsterInsights, you needed to hire a developer or know how to code to properly setup Google Analytics, add event tracking, configure eCommerce tracking, etc. This would take several days, if not weeks.
MonsterInsights makes it "effortless" to setup Google Analytics in WordPress, the RIGHT Way. Simply install the plugin and enable the features you want with just a few clicks, no coding needed!
Do you know that it only takes 5 minutes or less to integrate MonsterInsights to your WordPress site? Try it now (it's free).
2. Analytics Made Simple With MonsterInsights
With MonsterInsights, you can see useful information about your visitors right inside your WordPress dashboard.
MonsterInsight's Audience Report shows you which country your visitors are from, what are they most interested in, which device are they using, their age, gender, and a whole lot more.
You can use these insights to improve your overall web strategy.
3. Advanced Analytics Without Coding
Want to see what's working on your website and what's not?
MonsterInsights Behavior Report shows you exactly how people find your website, which keywords did they search for, who referred them, what did they click on your site, and more.
You can use these insights to uncover low-hanging fruits, new partnership opportunities, and the right areas to focus on!
4. Say 'Goodbye' To Guess Works
MonsterInsights help you eliminate the "guess work" when it comes to finding out what content your visitors are interested in.
Our content report shows you exactly which content gets the most visit, so you can analyze and optimize it for higher conversions.
Combine this with our search console report and custom dimensions, you can be on your way to SEO domination and higher rankings!
5. Ecommerce Dashboard That Doesn't Suck
Get answers to all your top eCommerce questions from a single report.
MonsterInsights shows you important eCommerce metrics like total revenue, conversion rate, average order value, top products, top referral sources, and more.
You can use these insights to increase your sales & revenue.
Now that we had gone through the top 5 features of MonsterInsights, let's start discovering how to install MonsterInsights to your WordPress blog.
How To Setup MonsterInsights Properly?
Click on Authenticate with your Google account to get started.
In the popup that appears, click Next » Click To Get Google Code.
Next, log in to your Google Account and click on the Allow button to grant MonsterInsights access to your website analytics data.
Lastly, you need to select an analytics profile from the dropdown, and then click Next.
Important note: There are a few advanced MonsterInsights features worth considering (turning on or off).
Once you are comfortable with all the features and options, click the Save Changes button at the bottom.
Give yourself a nice pat on the back as you has successfully install and setup MonsterInsights in just 5 minutes or less!
MonsterInsights Analytics Reports Dashboard
Click on the Insights >> Dashboard and you will see all your traffic (pulled from Google Analytics) under one roof.
How Good Is MonsterInsights As A Google Analytics WordPress Plugin? [MonsterInsights Review 2020]
Do you have reservations on MonsterInsights?
I bet you still do.
Below are a few reasons your website needs MonsterInsights.
1. Easy Google Analytics Setup
MonsterInsights is created to help website owners (like you) to setup Google Analytics accurately.
Instead of messing your head and hand with the codes in the <head> or <body> tag, you can connect your website with Google Analytics without having to touch a single line of code.
2. Advanced Analytics Tracking Features (That Are Beginner Friendly)
MonsterInsights lets you easily enable dozens of Analytics tracking features on your website that you might have otherwise missed.
The basic setup on Google Analytics isn't sufficient if you are looking to gather reports related to enhanced tracking matters.
For example, if you need to enable eCommerce tracking without a plugin, then you might want to manually add additional tracking code on your site. The problem with this approach is that even a slight mistake can skew your entire Analytics data.
Using MonsterInsights, you don't have to worry about skewing your data because you can enable advanced analytics features in just a few clicks (and no coding skills needed).
Here are some enhanced tracking features that you can easily turn on without coding skills (thanks to MonsterInsights).
3. Make Accurate And Timely Decision Wisely, Every Time
Google Analytics reports are always comprehensive but they can be very overwhelming.
In other words, you are bound to experience difficulties if you are not a Google Analytics expert.
Analytics is important because it means getting the right stats that matter for your business — at the right time.
One of the best things about MonsterInsights is that it provides you with the most important reports that matter to your business in an easy to understand format.
If you are not an Analytics expert, MonsterInsights is definitely the right tool for you — because it helps you make data driven decision easier that can have a positive impact on your website business.
4. Discover The Right Analytics Reports Right In Your WordPress Dashboard
Using MonsterInsights, your entire website performance is at a glance right under one roof.
If you want to check out how your website is performing, then you're not necessarily required to log in to your Google Analytics account every day.
Instead, you can easily figure it out by simply logging into your WordPress dashboard.
MonsterInsights Versus Other Google Analytics Plugins
For me, user experience (UX) is the single most important reason why I recommend MonsterInisights.
Not only will you find it extremely easy to set up, but its tracking settings and workflows establish itself as the most beginner-friendly Google Analytics plugin for WordPress.
You can easily setup MonsterInsights and Google Analytics simultaneously without touching a single line of code. 
2. All Tracking Features Under One Roof
Regardless for eCommerce website, a small business website owner or a blogger, MonsterInsights comes with all the tracking options you need in a single product.
As MonsterInsights is a fully featured Analytics plugin, you can track a lot of events on your website that matters to your business. See the full list of MonsterInsights features.
3. Most Popular Google Analytics Plugin For Websites
At this point of writing, MonsterInsights has over 15 million downloads and over 2 million active installs.
4. Zero Third-Party Account Required
MonsterInsights simply connects your website with Google Analytics — so you don't have to create another account.
MonsterInsights biggest competitor, Jetpack Stats requires you to connect your site with WordPress.com, in order to start enabling the site tracking feature.
This is very much hassle and is impossible to use if you are concern about data privacy.
5. Suitable For Websites of All Sizes and Budgets
MonsterInsights isn't expensive and as website owner myself, I understand the importance of fitting in the budget.
MonsterInsights come with a free (lite) version and many different add-ons based on your needs.
It goes without saying that MonsterInsights is the best Google Analytics plugin regardless of the size and budget of your online venture.
6. Help Is Just A Stone Throw Away (Documentation and Support)
The WordPress.org plugin page and the MonsterInsights website have all the tutorials you need to set up the plugin and fix any issues that may arise.
For the free version of the plugin, community support is available in the WordPress.org support forums.
Users of the MonsterInsights Pro version have access to highly-rated support from the developers.
Should I Use Google Analytics For WordPress By MonsterInsights
This is a great question. Personally, MonsterInsights had helped me numerous times, including reducing my overall overhead cost because I am able to save manpower cost from it.
Using MonsterInsights, I am able to generate multiple reports and even make Google Analytics works for me—even without coding/analytics skills.
It is easy to use, intuitive and the MonsterInsights wizard are awesome addons to make sure users are able to use it almost instantly.
MonsterInsights Free vs Pro Review
---
MonsterInsights comes with two pricing—one which is free and another is a paid version.
The free version is an excellent start point where you are able to view detailed stats directly from your WordPress dashboard. More important, the free version gives you some level of insights that you can't it directly from Google Analytics (unless with customizations).
If you are running a large or heavy traffic website, MonsterInsights Pro gives you the most firepower and features. This allows you to analyze and monitor the performance of your WordPress site on the go.
MonsterInsights free version. Best for beginners and it is free for life (lifetime). Click here for free access.
MonsterInsights Pro version. For a limited time, the entry level plan is $199 $79.60 per year. This MonsterInsights discount lasts for a limited time only. The Pro version is powerful and comes with full features. This Google Analytics plugin for WordPress integrates well not only with WordPress blogs, but with eCommerce (WooCommerce) too. Click here for a free trial.
MonsterInsights Review 2020
As a recap, MonsterInsights is one of the best Google Analytics plugin for WordPress that I had ever used. The key selling point is that MonsterInsights gives you more data than just your blog traffic.
In just a few clicks, MonsterInsights can track conversion on forms, eCommerce check out pages and even downloads.
These data are important especially when you are running a full-fledged business using the Internet (and WordPress).
With MonsterInsights pricing starts from $79.60 (with discount), it is an absolute no brainer and I highly recommend you to try this WordPress analytics plugin today.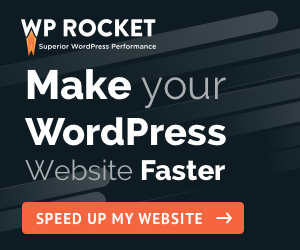 Young at heart and a deep passion for entrepreneurial success, Reginald is devoted to share everything he had learned about online marketing with the public. Follow him for more awesome postings.
Build An Email List (Faster)