6 Ways To Stay Focused When Working From Home (You'll Be Surprised)
6 Ways To Stay Focused When Working From Home (You'll Be Surprised)
How to stay focused when working from home? Here are some of the BEST tips to stay focused when working from home (and staying productive at the same time).
Quick Tips To Stay Focused When Working From Home
With the constant growth of the gig economy and the current Covid-19 pandemic, people are working from home or remotely. 
But, there's a little problem.
Staying at home for a long period of time can be demotivating and making us feeling nostalgic. These will lead to lack of focused and the low productivity levels.
In this article, I'll share with you some of the best tips to stay focused while working from home.
The best way to stay focused is to create a work schedule. Working at home requires discipline and with a work schedule, you know exactly what needed to be done and when do to them.
There are many tools that you can use to schedule your work. My favorite is ClickUp that allows me to create multiple schedules (either on recurring or one-off types) and setting reminders.
A work schedule helps you to stay focused when working from home and you don't have to create a super complicated one.
Staying healthy helps to promote better focus when working from home. Staying at home for a long time will create a sense of nostalgic and working out helps you to reduce stress.
Aside from that, you should also focus on doing light stretching every 1 hour of work to keep your focus during working from home.
If you need a workout plan at home, here's a good one to try out (free video included): Click here.
Staying focused at home is all about having enough time for yourself. I find that reading helps me to keep my focus right and on top gear ... even when working at home (with all the stress that the kids around and other stuffs).
While there are many reading types, I tend to lean towards motivational and energy books.
Here are some books that you should read:
Improve Focus With Yoga And Meditation
Yoga and meditation helps. Yes, these are boring stuffs—but you will feel the focus level increase dramatically right after the first session.
If you want a better focused rate when working from home, you should avoid multitasking at all costs. Multitasking doesn't only slow you down, it reduces your ability to complete more tasks and produce better results.
Avoid multitasking and you will see an improved focus level when you are working from home.
Some of things that you never do when working from home:
Last but not least, setting up tiny datelines can help you stay focused when working at home. 
Achieving tiny dateline gives you the needed psychological boost to continue solving more tasks. Take a look at thie video to learn more.
Want to stay focused when working from home?
I hope you find these tips useful in staying focused when working from home.
Do you have other tricks? Tell me in the comments below!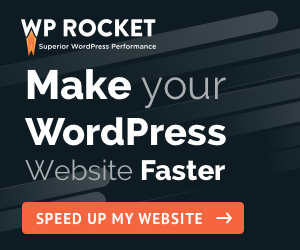 Young at heart and a deep passion for entrepreneurial success, Reginald is devoted to share everything he had learned about online marketing with the public. Follow him for more awesome postings.
Build An Email List (Faster)