I thought that Google PageRank Update last week was the only gift from Google for the year. Guess I was wrong.
When I saw this Google announcement, I was smiling. I knew that my Internet marketing campaigns are going to skyrocket immediately after this Gmail update.
For those who are wondering what I am talking about, Gmail has announced that all images attached in all Gmail emails will be automatically displayed by default.
Google first announced the usage of Display All Images setting to ensure that Gmail users are not getting unwanted images from unknown sender which could compromise the security of their computer or mobile devices. As much as it was considered a good move for users, it wasn't the same case for marketers.
An image represent a thousand words and one of the best ways that Internet marketers use to encourage readers to continue reading (and in some cases, purchasing an item).
Gmail display all images feature is enabled automatically
With the new feature, instead of serving images directly from their original external host servers, Gmail will now serve all images through Google's own secure proxy servers.
This means that your messages are (assumed) to be safer and more secure as Google will have a layer of protection to check on viruses and malware. The Display All Images or Display Images options on your Gmail will not be visible anymore.
Gmail team had also said that this will roll out soon (expected by this week) for PC's and it is expected by next year for smartphones.
Question: How can Internet Marketers and bloggers profit from this update?
Gmail Display All Images feature can be very annoying. Yes, let's be frank.
How many of you actually click on the pesky 'Display Images' button every time you receive an email from a trusted site? One thing for sure, I know I don't unless the email is really interesting.
This means that with the Display All Images features enabled by default, you can probably kiss good-bye your email marketing campaigns if your emails are based highly on images.
So, what are the advantages you can gain with the images displayed automatically?
1. The possibility of increasing click through rates (CTR)
For those who are sending out newsletters and uses many images as a form of description, chances are your response rate is going to skyrocket.
Previously, readers will not be able to see the images if the Display All Images option is not turned on or the sender isn't whitelisted. Now, images are all shown automatically and thus, you can leverage traffic with images from your blogs and even using 3rd party applications such as Pinterest and Flickr to host your images.
2. Using more image-rich newsletter templates
Before this, my newsletters contain mostly words and it is pretty clear cut. While it may sounds lame and boring, this is probably the best method to reach out to many recipients. Before this, I was using AWeber and it was great especially when it comes to sending text emails.
I totally understand that while having tons of images could easily increase the click rates (and boost anxiety), it is tough to do so if readers do not enable the Display All Images or whitelist me as a safe sender on their Gmail account. So, it makes all the sense to use more words than images in all my newsletters.
When it comes to image-rich newsletter templates, email marketing providers such as AWeber and GetResponse are top of their class. With the Gmail enabling Display All Images automatically, it makes absolutely all the sense to start using quality images in your newsletter to boost CTR and of course, building prettier newsletter templates.
Here's a video I found about GetResponse about image-rich and responsive designs:
Pretty cool right? Sign up for GetResponse for 30 days free (plus 25% discount and $30 direct credit)!
3. More personalized emails and lesser automated ones
While email providers such as GetResponse and AWeber offers RSS-to-email feature, this could probably be a turning point (at least, for me) of it with the Gmail Display All Images feature enabled automatically.
I got to admit that RSS-to-email features got me pretty lazy. Trust me on that!
Imagine you have a tight schedule and right after publishing a new blog post, your email marketing provider automatically create a newsletter and send it out to all your subscribers at the scheduled time. I bet it certainly sounds good right?
I have tested that and I got to say that it is one insanely crazy and great way to boost traffic and building a stronger brand power.
However, the side effect is that you are basically putting it on automation which could (most of the time) totally kill your human touch. This means that every email sent out would look like '˜that' and for eager subscribers, that could be a huge turn down.
What's next? A huge drop of subscribers!
So, what does Display All Images by Gmail could possibly affect my marketing strategies?
The answer is simple; I tend to build (again) my own customized emails instead of using RSS-to-email feature completely.
Even though this might not be the best advantage with the new and updated Gmail Display All Images feature, it is certainly a good way for me to kick start (back) semi-automatic newsletter.
Over to you
Now tell me guys. How did this update on Gmail image display feature affects you? Tell me what you think using the comment form below and let's discuss.

Long tail keywords had become a way to gain search traffic and probably one of the best tips for SEO 2014. While there are many proven theories that long tail keywords is a great way to achieve better SERPs, many bloggers and content writers are still having issues trying to find untapped keyword niche.
Years back, long tail keywords are usually used for niche blogging only; very specific blogging topics and today's world, everything had changed. In other words, gone were the days where you try to rank for only one to two letter words. Your main focus now is to find for longer and more specific keyword terms instead of very general terms.
Not only the value of long tail keywords had increased dramatically, they continue to be a powerful way to leverage search traffic especially with the growing competition for high value 'core' keywords.
What is a long tail keyword?
Long tail keywords are keyword which are mainly unpopular and usually have lower competition. This means that ranking for these keywords on search engines would be easier.
Check out the image below for better understanding:
The term 'blogging' easily lead to around 14,800 searches in a month and long tail keywords such as 'blogging websites' has around 1,900 searches only. Chances are that there are more visitors trying to find for longer search terms instead of the generic term of 'blogging'.
So, what is the easiest way to find long tail keywords?
Performing keyword research using Long Tail Pro
Long Tail Pro is the brainchild of Spencer Haws and if you have no idea he is (still), he is the man behind Niche Pursuits. While there are tons of keyword research tools out there in the market, I was in love with Long Tail Pro immediately after using it.
I got to admit that I am not a niche blogger and usually Google Keyword Planner is the only keyword tool I use. After using Long Tail Pro, I knew it is the best keyword research tool ever created. Period!
Do you believe that Long Tail Pro (or LTP in short) makes keyword research looks so easy? Here are 3 reasons why I would highly recommend it to anyone who is serious in finding the best keywords for niche blogging.
Long Tail Pro feature #1 - Insanely easy to setup
For those who don't know me well, I am no fan of complicated tools setup. This means that I usually ditch the manual (not recommended) and start immediately.
Yes, I give no second thought on that!
With Long Tail Pro, it is extremely easy to setup. All I need were:
Add a new campaign name
Add Google credentials to LTP
Adding Moz access ID
And I am all done. Yup ... under 5 minutes flat.
Long Tail Pro feature #2 - Custom keyword research software
I love to consider Long Tail Pro is a advanced Google Keyword Planner. With LTP, I am able set additional keyword filters such as:
Specify global search volume
Domain availability
Google title competition
Bing title competition
Average local searches
Average CPC
Number of words
Search up to 10 keywords at one time
Basically with Long Tail Pro, you are able to multitask and complete each task in a very short time period. Personally, these features make it as one of the most efficient keyword research tools I ever used.
Long Tail Pro feature #3 - Competitor analysis
One of LTP's most popular features is the one-click competitor analysis. Once you have specify a keyword generated from the Keyword Research option, LTP allows you to analyse the ranking factor.
This means that you will get a full report of the top 10 sites which are listed on Google with that keyword. The report consists of several important ranking factors such as:
Page authority
Page links
Juice page links
Domain authority
Moz ranking
PageRank
Site age
When it comes to finding profitable keyword, these features offered by Long Tail Pro could possibly be the best thing a niche blogger would require. For this particular feature, it gives a perfect outlook on the chances of ranking that specific keyword.
Do I need to mention that it is extremely important factor?
With proper SEO strategies, you would be able to find low competition but profitable long tail keywords.
Long Tail Pro feature #4 - Rank checker
This is one very powerful LTP feature which is often underused by many bloggers. With just a click of a button, you would be able to determine how your website is ranking for specific keywords. While there are many keyword research tools which can do that for you as well, it is great to see this is included in Long Tail Pro version.
Basically, all you need to do is to:
Enter the URL or web address you can to check
Input the specific keyword
LTP Rank Checker doesn't only check ranking on Google but as well as Yahoo and Bing search engines as well.
Question: Is Long Tail Pro really worth it?
The answer is yes. Among all the keyword research tools I had used, Long Tail Pro is definitely one of the best software that worth your money and highly flexible. If you are doing niche blogging, it is an absolute no brainer to have Long Tail Pro as one of your most powerful SEO arsenal.
Now, let's take a look at LTP's pricing:
All plans comes with a 10-days free trial and no credit card required.
Over to you
By far, Long Tail Pro is one of the best keyword research softwares out there in the market. It totally change the whole keyword research experience (especially for me). I hope you find this article useful and tell me what you think using the comment form below.
And wait! One more surprise just for you below!
Bonus: Looking for Long Tail Pro discount code?
Well, I bet you are about to do this right now (probably you done that already). You don't have to look any further for Long Tail Pro discount as I have a great offer for you right now.
Sign up for Long Tail Pro using the link below and get an instant $20 discount off the total bill. Yes! This means that Long Tail Pro costs you only $67 instead of $97.
Try Long Tail Pro for 10 days trial plus $20 discount today!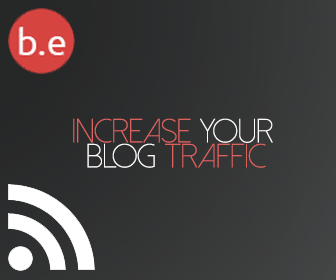 Traffic is the lifeline of any blogs and bloggers are always fond of finding more ways to boost the number of traffic. While there are many conventional ways to increase blog traffic, there are also several new and very effective ways to multiple your blog traffic which are using RSS syndication and blog marketing.
While you may be wondering what is RSS syndication or why would you even need a blog marketing service, allow me to share some light with you. RSS syndication and blog marketing are processes where they automate the latest blog posts in the form of RSS feed to various parties. Indirectly, this means that they help to increase blog visibility and most importantly, sending the right signals to eager readers.
While there are many blogging communities out there, Blog Engage is one community no bloggers should never leave home without. Blog Engage or BE in short is run and managed by no other than Brian Belfitt. It is home to over 2,955 members (and still increasing) including several top of the crop such as Zac Johnson, Ileane, Hesham Zebida and Brian Hawkins.
4 reasons why you must participate in Blog Engage community
Blog Engage offers several 'mouth watering' features such as:
Content Syndication
Automated social media marketing
YouTube video syndication
SEO and backlink assistance
HashTag marketing
And that isn't all. There are probably half a dozen more features as we speak but the above are the main ones which are useful for bloggers and traffic generation.
I joined Blog Engaged around 5 months back and many thought I was crazy enough to pay £19.90 for a standard account. After sometime, I realized the potential in this blogging community and I was soon surfing on it's Platinum plan instead.
Now, if you are already thinking 101 ways why you shouldn't join this, I dare you to continue reading. Seriously.
1. Blog Engage RSS syndication (manual and automatic)
Users can easily submit their latest blog post to Blog Engage for syndication. As Blog Engage is a high pagerank blog, rest assured your articles will be indexed even faster by search engines.
For a standard Blog Engage account, submissions are done manually. This means that you would need to share one link at one time to Blog Engage.
For Platinum plan and above, RSS syndication is done automatically and all you need is to provide your RSS feed link to Blog Engage. After that, sit back and Brian will do all the blog marketing you ever need on Facebook, Twitter and Google+.
2. Influence building with Blog Engage groups
If you are planning to build influence, there are many groups you can join. Here, you can share ideas, blog posts and even tips in nearly every possible topic.
Bear in mind that some of these groups are moderated by famous bloggers and you could easily get backlinks from them if the article is worth sharing.
3. Blog Engage live chat
If you love Facebook chat, you are going to love the live chat feature on BE. The live chat feature on BE is powered by Comet Chat. Now, if you think that is all ... you are terribly wrong!
You can easily integrate Facebook and Google+ chat with Comet Chat at Blog Engage just by authorizing or providing the relevant permission.
Now, tell me. Killing two birds with one stone?
4. Member's spotlight for traffic boost
Giving back to the community is probably one of Blog Engage's vision. Every week, Brian will share one of his members to the public. This is extremely helpful especially when it comes to introduction, building influence, increase traffic to blog and of course, providing a warm welcome to new members.
Want to be featured on Blog Engage member's spotlight? Start being active and become a healthy contributor!
Is Blog Engage really worth it?
I know this is probably one of those questions you have in mind. Personally, I love Blog Engage and I couldn't think of anything bad about it. It is extremely useful especially when you need traffic boost or increase in the influence market.
So, what to do if you are still undecided?
Blog Engage comes with several plans that you can choose from as below:
1. The most affordable plan - Blog Engage standard account
Manual submission only
Just Retweet bonus (3,000 points)
£19.99 (one time payment) for lifetime license
2. Professional bloggers - Blog Engage platinum account
Automatic content syndication (1 feed)
SEO enhancement
Social media marketing
Youtube video syndication
Just Retweet bonus (3,500 points)
£9.99 per month
3. Business bloggers - Blog Engage business account
Automatic content syndication up to 3 feeds
SEO enhancement
Social media marketing
Youtube video syndication
Hashtag marketing
Just Retweet bonus (4,000 points)
£19.99 per month
4. Corporate users or serious bloggers - Blog Engage business plus account
Automatic content syndication up to 5 feeds
SEO enhancement
Social media marketing
Youtube video syndication
Hashtag marketing
Just Retweet bonus (4,500 points)
£29.99 per month
5. When everything else is not enough - Blog Engage ultimate account
Direct to front page feature
Automatic content syndication up to 8 feeds
SEO enhancement
Social media marketing
Youtube video syndication
Hashtag marketing
Featured spotlight
Contest giveaway
Just Retweet bonus (5,000 points)
£199.99 per month
Give Blog Engage a try by clicking here or using the link below.

 Are you a Blog Engage member already? Tell me what you think about it using the comment form below and let's discuss!
Google PageRank update took place on December 6, 2013 and probably, the last PR update for the year. Now, if you have yet to check on your PageRank, you can check your ranking here.
Today, this blog is 5 months and 24 days old. After the Google PageRank update, I received a nice Google's pat on the back by getting Google PageRank 2.
Thank you Google for that!
It is indeed a long road with all the Google surprises we had encountered during this year especially with Google Hummingbird and Penguin 2.1.
Finally, I truly understand the meaning of "hard work paid off".
Now, let's take a look at how my blog did in the past 5 months as of today:
PageRank 2
Domain Authority - 45/100
Page Authority - 52/100
Root domain links - 357
Total links - 7,950
The secret recipe to get high PageRank
There are probably thousands of ways to achieve high PageRank and over the course of 5 months, I really tried to think out of the box. I wanted to be different and I ended up creating my SEO blueprint.
For those who had no idea what SEO blueprint is all about, allow me to explain to you in simple words. I created my own SEO strategies and start working out from phrase to phrase. Here are several techniques I did according to orders:
Build at least 50 quality blog posts on my site
Practice internal linking among all related articles
Building reputation and engage in the influence market
Guest postings on high PR blogs and related niche
If you think I did all that in just under 2 months, you are wrong. I did that for months (every single day). I do skip some days from time to time ... hey, I am also human right?
1. Building the right blog content and not applying with guest posting (yet)
For me, content is everything and when I mean everything, it means A to Z.
My 'A to Z' means that publishing the right blog content with has high value and quality. Don't even think of creating evergreen blog posts as I don't believe in that. What works yesterday might not be useful in tomorrow's world.
The keyword here are focus, focus and focus. Focus in building a blog full of resources and not only that, focus in building a blog which is outstanding. Why would you want to build a blog which offers the same information with probably a dozen blogs out there?
If you have less than 50 quality posts on your blog, you can (literally) forget about guesting posting. I know hundreds or thousands of bloggers out there who are looking for guest posting but have they ever thought what would happen if they don't have any quality blog post to share?
For example, you may be able to publish a post on some PR 5 blog but what do you want to backlink to? Linking back to your above average blog post? Hell no!
You want to link back to your crazy and epic blog post, you know ... creating the wow factor and start building more readership.
I took the road less taken and decided to focus on quality content over guest posting for starters. Building quality content isn't easy and I found out that most readers dislike reading articles over 1,000 words.
Wait a minute! My blog posts are usually over 1,500 words and how?
The solution is simple. Creating hype and work from there. Feeling mushy and lost? Here's an example:
Title: Opps! I Accidentally Increased Google+ Traffic By Over 700% '¦ But How?

Content: Make the introduction short and straight to the point. Then, provide images and stats to proof your point.
When I shared this on one of Google+ community, it became (almost) the hottest topic of the day. Readers are responding, sharing and discussing over it. Now, that's what I call epic blog post.
Out of 100 readers, 50 would probably click on it due to the title itself while 30% will still click on it while believing it is just a scam. This is where quality content and images (stats) close to the introduction paragraph will 'bribe' them to continue reading.
Of course, you will have around 20% who wouldn't even given a damn and not even bother clicking it but guess what? It doesn't matter because you already have 80% of the reach!
Here are some of my favorite posts that you can dig in:
2. Practising proper SEO with internal and external link building techniques
If you are focusing on external link building only, you are definitely missing something really big. You need to focus on internal backlink as well if you want to have a higher PageRank.
Matt Cutts said sharing backlink ranking from one article to another is possible as long as it is legit. So, what I did were on my own blog:
Find the top 5 blog articles that gain the most organic traffic
Place 2 to 3 related backlinks (each) on the top 5 posts
Repeat the process on lower traffic blog posts
With the above, I am able to share my ranking score from highest traffic blog to moderate and low traffic blog posts.
The truth is, I had over 80 blog posts and there is no way I could cover them all. Therefore, choose the right blog posts to ensure that you are making both search engines and visitors happy.
For those who are asking, I focus more on internal link building prior to external link building. This is to ensure that my blog is always prepared in case if I ever get a backlink or trackback from a higher PageRank site.
Here's a full list of SEO strategies and resources for your reference.
3. Getting involved in the influence market and the effects on blog ranking
I am a huge fan of social media and from the first day of blogging here, I am always focusing on referral traffic.
Before we proceed, do you think that influence market can affects your PageRank?
I didn't want to be just like the other 164 million blogs out there. I wanted to build my brand ... the 'Reginald Chan' brand name. So, I started to spend time on several, high profile sites to build my brand name on a daily basis.
Through my experience, building authority and influence could easily be achieved with social media. All you ever need are timing and the right planning. Before you even decide to go into influence marketing, ensure that you know everything about that niche or else, you are going to destroy your reputation.
The biggest misconception about influence marketing is that it is a short term 'investment'. Building an authority takes time and patience. Personally, I have been doing blog marketing since day one until now. Not even a day rest!
To help you get start with influence marketing, here is one article I recommend you to read; 5 Steps To Become An Influencer In Your Own Niche Like Brian Clark.
4. Guest posting and its effects on Google PageRank
For me, guest posting is a privilege and forever it will be. So, only invest time and effort into guest posting when you have complete the first 3 steps above.
We all know that guest posting is a great way to build backlinks but the biggest question is ... how do you do guest posting correctly?
Guest posting works in two ways; Building authority and backlinks. However, that wouldn't be possible if you do not have quality content to share right? This is where the 'quality content' part as said above is very important.
Here's an example. I noticed many guest bloggers who applied on my site are either submitting spinned articles or low quality ones. For Christ's sake, please avoid doing so. Instead, submit an article which you had spend hours constructing and are high in quality.
If you are spending 1 hour in writing a blog post for your own site, take 3 hours or more to do a guest post. Guest post must always be more than just good. It has to be epic and it has to be really, really that good.
The truth is that submitting 100 guest posts will not guarantee you a better Google PageRank. Instead, focus in submitting quality guest posts to ensure that each one of them counts.
Bloggers, don't make the same mistake over and over again. Stop submitting countless guest posts just to build backlinks. Instead, provide quality articles and you would definitely get more than what you 'asked' for ~ Self quote.
When it comes to guest posting, this is my guest posting checklist to ensure high chance of approval and building reputation.
What do I think about Google PageRank update?
For me, Google PageRank is a great way to measure how much work you had done to your blog and when I say "work", I mean real work such as guest posting, quality contents and a dozen more SEO techniques. While it is just a way to determine how your site rank in the eyes of Google and search engines, I got to admit that it certainly felt good to see a boost in PR. It shows that hard work paid off.
In a nutshell, Google PageRank is determined by various factors such as the number of backlinks, SEO enrichments and a dozen more factors. It is not advisable to over focus in getting higher PageRank as it will easily cloud your jjudgment
So, how does this recent Google PageRank update affected you? Tell me using the comment form below.
When I published an article at Bivori on how I make around $400 per month just on affiliate marketing, many readers were asking if I could provide even more details on the said industry. I got to admit, affiliate marketing is a very lucrative industry ... if you have not known about it yet.
You have been warned. This tutorial is lengthy and thus, I would highly recommend you to bookmark this for future reference.
Affiliate marketing for beginners consist of:
Introduction to affiliate marketing
What should you know about affiliate marketing?
How do you get paid?
Top affiliate networks you should participate
Recommended affiliate marketing etiquette
Affiliate marketing for beginners - The what question
Affiliate marketing is a process where you get a small token of appreciation (usually in terms of cash) when you recommend others to purchase the product. Affiliate marketing is very popular among bloggers as the commission could varies from a mere 5% to as much as 70% (or more) per sale while some companies are offering fixed commissions. Either way, it is a very lucrative industry when it comes to the term make money online.
Personally, I consider affiliate marketers as virtual salesmen for the company and it is always a win-win situation for both sides. The supplier would be able to increase their sales with minimum (or zero) cost while the sellers are able to earn commission based on the number of sales.
Pretty good deal if you ask me.
Even before making your first dollar from affiliate marketing
The most crucial part about affiliate marketing is all about:
Selling the right products
Selling to the right audience
You may have the best product but if you have the wrong audience, no one is going to buy it from you.
1. So, how do you choose the right products to promote?
It all starts by deciding what niche you want to invest in. Choosing the right product will determine your success (or failure) in affiliate marketing.
For example, there is absolutely no reason why you should be promoting products related to child care on a technology niche blog.
While choosing the right niche is important, choosing the right products is also important too. There could possibly be hundreds of related products you can promote on a single niche topic. Therefore, you need to decide which would be the best product you should be promoting.
When it comes to affiliate sales, lesser choices are always better and this means that instead of promoting two products on one write up, try promote only one.
The reason is simple; The more choices you provide to your visitors, you are increasing the difficulties for them to decide. Your ultimate goal is to make sure that you make it simple for your visitors to decide and not making things harder and more complicated!
2. Getting it to the right audience
Finding the right audience group is important. Why? Imagine promoting an apple to a person who is looking for pears. You get the point.
I personally use three tools to help me decide what my audience is looking for on my blog.
Google Webmaster Tool > Search queries
Alexa > Top keywords from search engines
Google Analytics > Queries
With the data extracted from the above tools, you would be able to determine which keywords that are attracting readers to your site and once that is done, head over to your favorite affiliate networks and search for the right product to promote.
How to get paid after an affiliate sales?
This is probably the most important thing for a blogger; getting paid. It is mandatory to have both of these if you want to grow in affiliate marketing:
1. PayPal
The leading merchant when it comes to sending or accepting money. It works for all countries and it is possibly one of the best in its class. Click here to sign up for PayPal.
2. Payoneer
An alternative method to get paid when PayPal isn't an option. It provides free account to all and you will automatically get a debit card as well. This is highly recommended by affiliate networks like ShareASale.
Sign up for Payoneer and get $25 debited into your account for free!

Help! Which affiliate networks should I join or participate?
Affiliate networks are basically 'warehouses' containing hundreds if not thousands of products you can promote. Choosing the right program to join is important as it will determine your affiliate success.
A few rules which varies among these networks would be:
Duration needed for you to receive a payout
Cashout methods
To answer the above question, here are my top contributors when it comes to affiliate sales:
ShareASale
Commission Junction
DigiResults
ClickBank
Amazon
The below are the complete explanation for the various affiliate networks you can join and as well as the recommended affiliate programs to join.
1. ShareASale affiliate network
Fees: Free
Minimum cash out: $50
Payment method: Cheque, direct deposit and Payoneer
This company started up since 2000 and had ever been expanding until now. With more than 13 years experience in handling various affiliate programs, this is definitely one of the best affiliate network in the market right now. It is also home to some of the biggest names in business such as StudioPress, Thesis and WP Engine.
Sign up for a free ShareASale membership here - Join today!
Signing up for ShareASale is free and they would do a quality check on your site before approving your membership. Once that is done, you are free to apply for any of the 3,900+ affiliate programs they have. Lastly, grab the links and you are ready to grab some sales.
Top affiliate programs to join:
The minimum cashout for ShareASale is $50 and it is done automatically. You can choose to be paid either by cheque or bank transfer via Payoneer.
Also, ShareASale has several pay-per-click affiliate programs which is good for several blogging niche.
Commission Junction affiliate network
Fees: Free
Minimum cash out: $50
Payment method: Cheque, direct deposit and Payoneer
Commission Junction is owned by ValueClick and is also one of those top affiliate networks for bloggers. You can literally find many blogger tools in Commission Junction or CJ in short such as HootSuite and MaxCDN.
Recommended affiliate programs to join:
Cash out on Commission Junction is automatic and you can adjust your payment method by clicking the Account tab.
Join Commission Junction today and make money through affiliate sales!
DigiResults Internet Marketing Network
Fees: Free
Minimum cash out: Nil
Payment method: PayPal
DigiResults is another popular affiliate network and most of the items are related to Internet Marketing. Choices of items to promote are rather lesser at DigiResults when compared to ShareASale or Commission Junction due to its specific niche.
Top affiliate programs to participate:
Cashing out at DigiResults is done automatically and you will get your affiliate payment between 30 or 60 days as stated by the merchant. Payment are done directly to your PayPal account from the merchant instead of DigiResults. Try DigiResults today!
Note: I only use the above 3 affiliate programs as I had personal experience in them and 50% commission is huge.
ClickBank Affiliate Program
Fees: Free
Minimum cash out: Nil
Payment method: PayPal
This brand is already a household name when it comes to affiliate marketing. ClickBank is used by thousands of affiliate marketers daily and it is highly reputed. At the moment, they are over 10,000 digital vendors and 100,000 affiliates using ClickBank.
Top affiliate program to join:
ClickBank doesn't only offer products you can promote but as well as tutorials and guides to make you a better affiliate marketer. Join ClickBank today!
Amazon Affiliate Program
Fees: Free
Minimum cash out: $10
Payment method: Varies
Among all the affiliate networks, Amazon is probably one of those who serve the shortest cookie period of 24 hours. Commissions are paid according to percentage and the number of items you sell. This means that the more you sell, the higher your commission which starts at 6%.
While these may seem bad, do not underestimate the power of Amazon. The brand itself is already well known to many and there is absolutely no reason why you should not use it.
There is no recommended products for Amazon as it has a huge inventory and all you need is to choose. Try Amazon Affiliate Program now!
4 Online marketing strategies that always work for me
There are many online marketing strategies which you can follow but for me, I only stick to one; sales funnel. My sales funnel is a 4 steps where I build a base for my readers to keep on reading. The chance of then exiting is really high and thus, each sentence should be phrased correctly.
Here are the 4 basic steps you need to create a sales funnel:

Step 1 [zero sales pitch] - What is the problem faced by your readers?

Step 2 [slight sales pitch] - Provide at least 3 solutions to the above problem with one solution is buying a product

Step 3 [moderate sales pitch] - Share a blog post on using the product to solve the problem (step to step guide or tutorial)

Step 4 [high sales pitch] - Review of the product you are promoting
I am not going to lie to you as the above is some seriously tedious jobs. However, it is extremely rewarding.
As you can see above, each step would have a different tone when it comes to sale pitch. Starting off with a high sales pitch could easily deter your readers. Therefore, the best way is to create the ambiance gradually. Furthermore, I don't think there's any one who is wiling to fork out money in less than 10 seconds.
Recommended affiliate marketing 
etiquette - What you should know?
While seeing your money grow just by selling affiliate products could be very tempting, it is always best to practice with etiquette. For example, you would need to decide:
Source of promoting affiliate products such as via email or blog post
Accepting paid reviews
Promoting products which personal experience or otherwise
There isn't any cold and hard guidelines when it comes to affiliate marketing but you have to remember that it relates back to your brand and trust. Etiquette is really a thin line and it can be easily broken.
Lastly, the most important practice an affiliate marketer should have is the share the real and proper information of the said product. Just don't promote just because of the commission. Instead, promote because you know that it will help your readers ... one way or another.
Over to you
So, I hope you enjoy this blog post as much as I do when writing and tell me what you think using the comment form below.
Complete Guide To Become A Successful Website Designer Without Coding Skills


If one of your primary money making strategies is to serve more Google Adsense banners or affiliate marketing, just stop.
You could get more money from one piece of stellar monetization method than months of praying and playing the hoping game.
Yes my friends, I am talking about becoming a website designer.
More importantly, I'm going to tell you more about making money as a website designer without coding skills.
Before you even think of this is a tough business (or due to any of the thousand and one reasons), at least hear me out and who knows, you might be smiling at the end of this article.
I ain't kidding when I say this.
Seriously.
As a matter of fact, more people are becoming freelance web developers because it is extremely profitable, easy to perform side gig and it doesn't costs you your day job.
Carry on reading below to learn the basics of becoming a website designer and how you can start a web development business (and make tons of money from it).
So tell me if this post gives you the 'ah-ha' moment in the comment form below.
If you are serious in becoming a freelance web designer, here are some important things you need to do and know.

Why is a website design important?
So, here's the truth.
You might not have notice the difference if you are running a small and leisure blog.
However, it is very different when it comes to blogging for business.
As a matter of fact, I had recently published an article on how the right business website template turned my leisure blog into a full-fledged business ... which I highly recommend you to read it, 3 steps to design the best business website templates.
In short, a website design portrays your professionalism and of course, you wouldn't want to be an average Joe (and just like the other 60 million blogs out there).
For professional bloggers, you would probably want to have your own brand and logo. A website design is one of your brand.
Having a good website design is more than just design. In today's world, a great website designer focuses in creating beautifully crafted layout that improves the overall user experience.
Now, it you think that novice bloggers aren't going serious with this, think again.
I know many bloggers who are trying hard to build a great website design but many aren't knowledgeable (coding works) like me.
The truth is, lack of coding (HTML, CSS and Javascript) customization certainly makes building a website theme sounds so impossible.
And of course, don't forget that hiring a web developer could cost you at least $1,000 for a really good theme.
Do you see the opportunity here? Yes, the industry is still new and rather untapped by the big guns (yet). And I am not joking when I say that you can earn from a few hundred bucks to thousands of dollars as a web developer.
So, what happens if you do not know coding skills? Sounds like the end of this dream?
Not really ... thanks to technology and a little passion.
Carry on reading below to learn more about becoming a successful web designer and creating visual design that sells.
How To Become A Website Designer (Without Coding Knowledge)?
You can become a freelance web designer without coding skills (and still make money).
Thanks to the technology today, nearly anyone who is passionate about working from home or having a freelance work can become a web developer.
So, the biggest question is how do you become a freaking awesome visual designer a.k.a. website designer?
Disclaimer: As crazy as it might sound, becoming a freelance website designer without coding skills is very doable ... and I'm your living proof. When I started doing web design works in 2004, I had zero experience with those coding related stuffs. If I can do it, so do you!
Being a website designer is all about having good imagination and of course, some knowledge in coding (having some knowledge in coding certainly helps but not entirely important).
Yes, basically two simple elements that can make or break your designing business!
So, here are four important criteria you need to become a successful website designer without coding skills:
How to get ideas for website building or visual designs?
For me, this is probably the easiest part of all. Remember that Internet is your best friend.
Scout around for the best header, navigation bars or even layout. Mix and match them to build the prefect web design.
As easy as it sounds, you need to ensure that those ideas are workable. Keep in mind that you are copy-pasting ideas from around the web.
Use these information you gathered to spark a new design.
When I say copy-pasting, it doesn't mean literally copy and paste. What I meant was use those ideas and modify them. Typically, I uses other website themes of other popular sites as a guideline or base for my template.
This makes imagination on the 'outcome' ... yes, much easier!
Here are three website design resources that I use to get more designing ideas are:
Bear in mind that the above are just examples. Feel free to mix and match anyway you like.
The sky is your limit, my friends.
Yup, that's the beauty of running your own web development business. You set your own rules, and your own design principles in order to create the best design for your clients.
Related post: 6 methods to choose the best child themes
​

How to turn your web design ideas into beautiful website templates?
By now, you should already have the ideas at the back of your head and the only thing that holds you back is the lack of HTML, CSS and Javascript knowledge.
Don't worry, I face the same challenges as you when I first step into freelance web design business.
Thanks to today's technology, you don't need coding skills or coding skill sets to score web design works.
Here are two tools I use all the time to build beautiful website designs from scratch:
In short, both of these tools help you to build a website template from scratch (literally) ... without the need of coding or any coding skill sets.
Want to change the layout? Just drag and adjust them.
Want to create call-to-action box (like this one)? You can just do in a few clicks.
Want to change the fonts? Yes, both Thrive Architect and Divi can do that for you!
With both these tools, you don't have to learn the basics of web designing (even through it will be an advantage if you do) because it is way much easier to build stunning website designs.
As for the record, a friend of mine in Romania recently got himself Dynamik Website Builder and he turns his passion into a part time business.,
Can you guessed the freelance job that he is happily doing now?
Web designing, of course!
Recommended post: Thrive Architect vs Divi Builder (which is best for you?)
​

Do I need to know coding skills to become a website designer?
The answer is no.
Having coding knowledge is definitely an added advantage but you can still score multiple freelance web design projects without it.
And if you are passionate of visual design (and making money), you will soon find yourself knowing more about coding (HTML, CSS and Javascript).
If you are interested to test your knowledge on CSS, you should check out this post. CSS for Beginners.
Believe it or not, it is even easier for you to make money by designing websites compared to making money from blogging!
If you want to build your own website design, the trick here is easy.
I personally use Thrive Architect (over 270+ ready-made templates) and Divi (over 70+ ready-made templates) and 1-click import the designs to my clients website.
After that, start doing customization using the drag and drop builders.
Advantages using drag and drop builders
Drop and drop website builders allow you to change anything; from the fonts to the entire website layout in just a few clicks. In other words, you can now design your own website design without actually learning the coding part such as style sheets. More importantly, these design software help you to create website designs from scratch or import ready made website templates in just a few clicks.
Personally, make sure that you had changed 'visibly' enough before even selling the theme.
I bet this sounds easy to you right? Again, bear in mind that many bloggers are already doing small changes to the current theme files and resell it out.
You probably wouldn't want to do that and never sell your themes if you half-baked it. Sell it as a whole package or don't do it at all.
Question: Do you still doubt on becoming a web designer and make money?
Web designing is a very lucrative industry right now. If you are a blogger who is always trying to make a little more money, why don't give this a try?
It only cost you less than $100 to build and design any WordPress theme without any coding knowledge. All you ever need is either Thrive Architect or Divi Builder to start building your own web design business.
If you are a web designer or have experience with this industry, do you mind sharing any tips with me and my readers?
Use the comment form below and tell me what you think.