Is MLM Legit In Malaysia?
MLM is known as network marketing. Is MLM legit in Malaysia? Read this article to learn more about network marketing and if MLM is legal in Malaysia.
Today we are going to discuss a rather sensitive topic—is MLM legit in Malaysia? Multi-level marketing or MLM in short, comes with many names. One of the most common name in the online space is network marketing. So, is network marketing legit in Malaysia?
Let's discuss this further.
What is MLM? What is network marketing?
According to Wikipedia, Multi-level marketing (MLM), also called pyramid selling, network marketing and referral marketing, is a marketing strategy for the sale of products or services where the revenue of the MLM company is derived from a non-salaried workforce selling the company's products/services, while the earnings of the participants are derived from a pyramid-shaped or binary compensation commission system. However, this is the old saying—one which I personally believe is not updated.
With the advancement in MLM and network marketing in the recent years, the entire market works different now.
This is the real definition of MLM and network marketing.
In Malaysia, for example, MLM still involves pyramid schemes and referral strategies. Instead of entirely non-salaried workforce, MLM companies in Malaysia had started to recruit full time staffers and grow their in-house marketing and sales team. Instead of selling scammy products that might not work or useful, MLM companies in Malaysia are more open to promoting products and services that are proven to be useful and effective.
Here are some of the best MLM companies in Malaysia:
Are MLM companies legit in Malaysia?
The answer is "yes." The above 5 companies I shared above are all legit ones. 
In today's world, not all MLM companies are scam companies. These are real companies with real people driving the company's direction.
But, just like any other businesses, these companies need to pay their full-time employees. In order for them to generate enough cash, they need to constantly create products and services which are required by the public. 
And in order to generate more sales, they need affiliate marketers (take a look what a real affiliate marketer does here) to promote their product. As no one work for free, the company would need to create some attractive promotion and bonuses for those who many to close deals (and bring business to the company).
So, can MLM or network marketing in Malaysia an absolute scam? Of course now!
IMPORTANT: Malaysia is not free from scams. There are still many scam businesses in Malaysia especially in network marketing. The easiest way to define if the company is a scam is by looking at the investment or payment to affiliates. Most companies are not able to sustain if they pay out more than 60% of the overall sales value.
Example of legit MLM company (that doesn't promote MLM)
Do you know that there are many networking companies in Malaysia that don't rely on MLM type of business model?
A new example is VSchool Trend (read my thoughts and review on VSchool Trend Malaysia). VSchool Trend is owned by VKids Trend and it is a learning program that happens in the cloud. Instead of parents sending the children to tuition classes, students can now access online portals with the latest education updates. With over 500,000 exercise and modules available, the students can get real-time updates with the changes happen in the education industry. 
For parents, they don't have to do the guessing work and wonder how their children are performing in school. VSchool Trend allows the parents to have parental control and monitor the progress of their children in real-time.
While VSchool Trend has their own staffing, the company also relies on the customers (parents) to promote their products. For every module the parents promote, they get a small cut (as a token of appreciation) for the sales done.
Does this looks like a MLM company or MLM model? Absolutely not! The learning program is geared heavily to help students from Standard 1 to Form 5, and not just about helping parents to make money in Malaysia.
As a Malaysian myself, I have worked with many MLM and non-MLM companies over the years. The public would need to have a better and clear understanding that MLM companies in Malaysia are evolving dramatically. In short, MLM companies in Malaysia are mostly legit because they are not companies that just 'recruit to earn money.' Instead, they are real companies and real people trying to sell or promote products to the masses.
Instead of trying to ignore them, you should consider joining real and reliable networking companies to make a little side income without leaving your day job. Plus, you can also use it to build a strong passive income stream that you had ever dreamed of (while still using the products/services from the given company).
Leave a comment to tell me on what you think about MLM companies in Malaysia.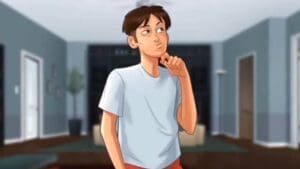 Technology
5 sites that you didn't know exist!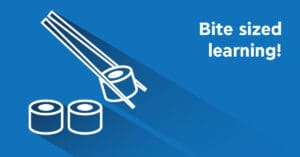 Business
What is microlearning and how you can use microlearning to improve your employee's work performance?
Do You Want To Boost Your Business?
drop us a line and keep in touch